On Tuesday, State Representative Bradley Fritts welcomed Heather Grobe to the Emerging Women Leaders Event in Springfield. The event consisted of a brunch, a listening session with Lieutenant Governor Juliana Stratton, and the chance to sit in on a legislative session from the Speaker's Gallery. 
"It was my pleasure to offer Heather a platform to champion her cause in Springfield," Rep. Fritts stated. "We heard from dozens of emerging leaders today, and it was a great learning opportunity for myself and those present at this event."
Heather Grobe is the Youth & Development Director for the YMCA in Dixon, Illinois. In this position, Heather and her team worked to develop the newly announced 16,000-square-foot childcare facility expansion to the current Dixon YMCA. This facility will include space for 220 children, with a particular focus on creating spaces for children with special needs.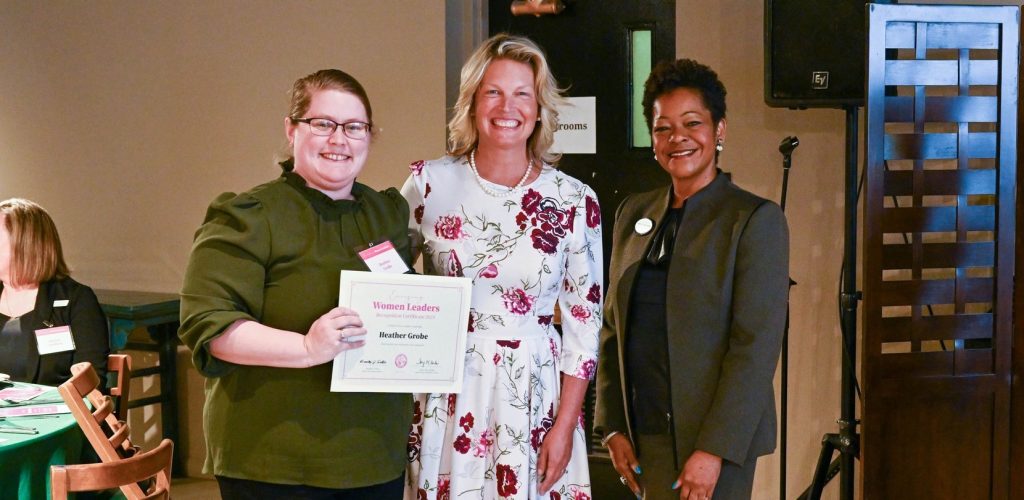 "Many people talk about the problems that we face in the state of Illinois but rarely work towards any solution. Heather is one of the rare few who recognized a childcare shortage and worked with YMCA administration and community leaders to develop an actual solution to better family life in the Dixon area", said Rep. Fritts. "It was an honor to welcome her to our State Capitol as recognition for all she has accomplished in her position at the YMCA."
Heather was one of nearly 50 women from across the state that attended this event. The group also spent time discussing what issues are important to the women of Illinois and how the General Assembly can remedy those issues through policy.
The contributions of these women were also honored by the first female leader of a caucus in the Illinois House of Representatives, House Republican Leader Tony McCombie.