This week marks what we refer to as "Deadline Week" in the Illinois House of Representatives. 
By Friday, Senate bills up for consideration in the House need to pass a vote on their third and final reading in the House to advance.
That means this will be a busy week in Springfield as we work to debate and vote on important pieces of legislation passed to us from the Illinois Senate.
Senate Bill 1127 Passes the House
Yesterday, I passed Senate Bill 1127 through the House with a unanimous vote of 101-0. This bill protects the land within a 4-mile radius of the intersection of Interstates 39 and 88 from being developed into wind or solar energy sites.
The state of Illinois and the city of Rochelle have invested millions of dollars of infrastructure into this area to bring new business to the state. This bill protects that investment by ensuring that it is exempt from the new wind and solar law passed at the end of the 102nd General Assembly.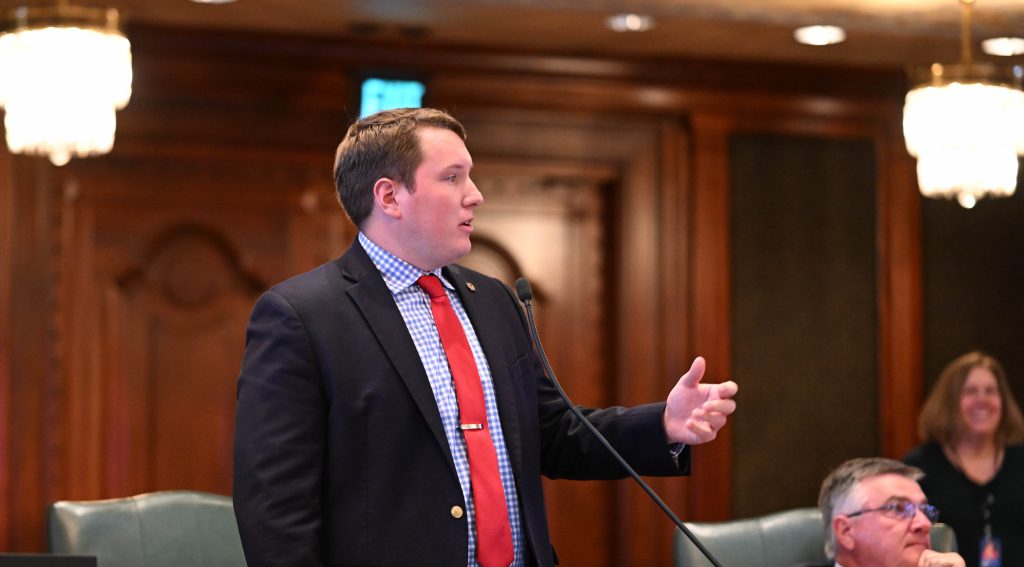 Special thanks to Jason Anderson and Mayor John Bearrows from the city of Rochelle, Tom Demmer from Lee county industrial development, and Senator Win Stoller for the group effort of pushing through this much-needed legislation.
ComEd Four Verdict
Last Tuesday, the 'ComEd Four' trial involving three former lobbyists and their former CEO came to a verdict. All four defendants were found guilty on counts of bribery and falsifying records.
The defendants were accused of giving jobs and contracts to allies of former Illinois House Speaker, Michael Madigan in exchange for legislation passed in their favor. 
This trial is just one example of the disappointing and corrupt behavior that has plagued our state government for years. This is why I filed House Bill 2964, which would have placed term limits on leadership positions in the General Assembly. Unfortunately, this bill never moved past the Rules Committee.
As members of the General Assembly, it is our responsibility to work together and finally pass some serious reform to prevent his corruption from continuing.
To the people of District 74, I can promise that I will continue to act ethically in the Illinois General Assembly. As a representative of our community, it is my duty to uphold strong moral values and to urge others to do the same.
Ethics Survey
Your feedback is crucial to my ability to serve as your voice in Springfield. Please take a moment to complete a short 3-question survey to let me know if you support ethics reform and ending the culture of corruption in Illinois.
Click here to complete the survey.
Community Outreach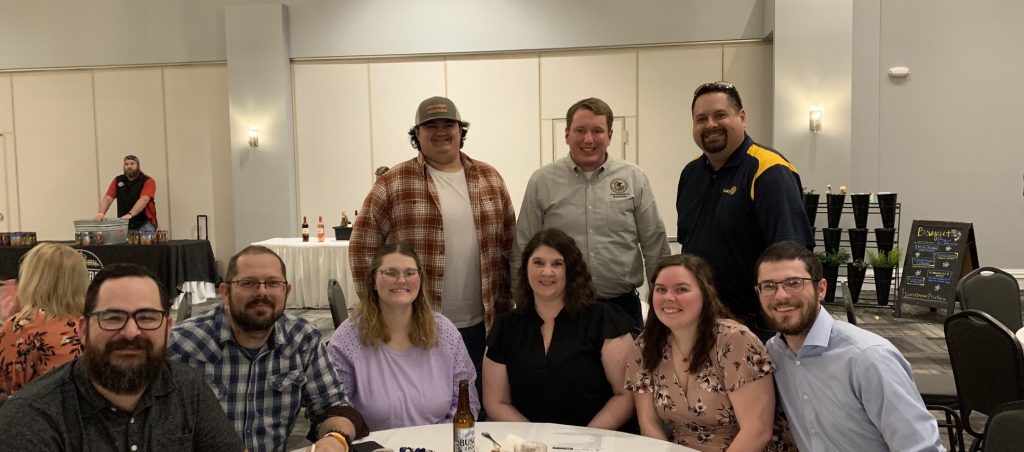 What a great night with the Twin Cities Sunrise Rotary Club, Sterling, Illinois for their annual wine and beer tasting event! It was a pleasure to speak with members of the District 74 community, all while sampling some delicious beverages from local vendors.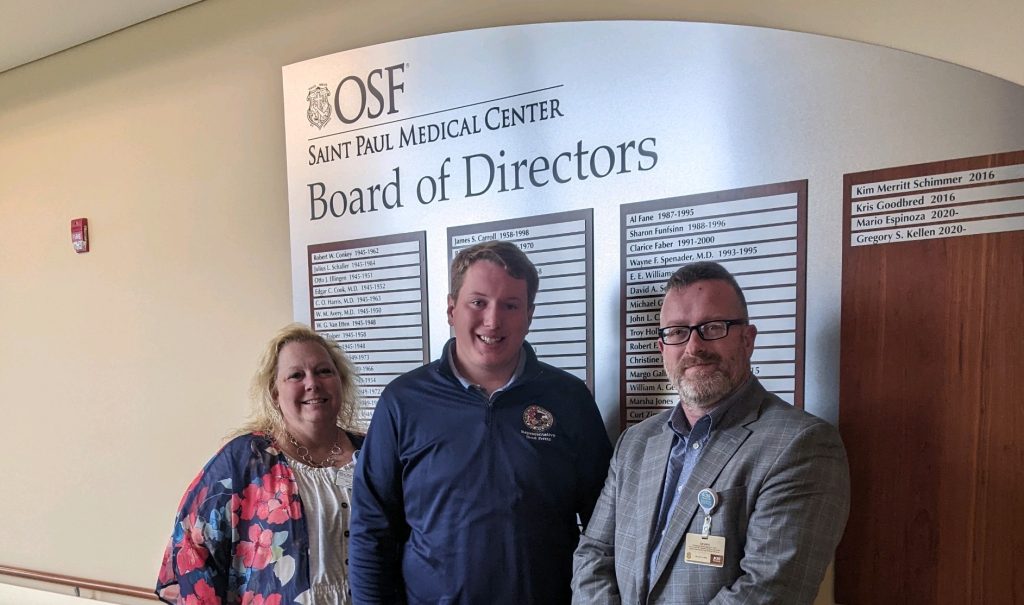 I visited the OSF Saint Paul Medical Center in Mendota. Healthcare is severely lacking in the rural areas of Illinois, and I commend the OSF staff for their incredible work that benefits the people of District 74. This visit was a great chance for me to discuss reasonable solutions to address our healthcare needs.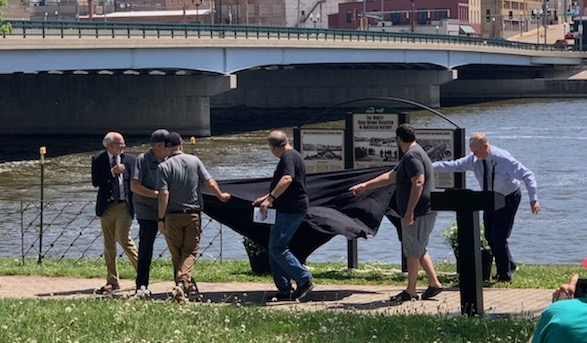 The Truesdell Bridge memorial unveiling was a meaningful event honoring the lives lost in the 1873 Truesdell Bridge Disaster. It was also a solemn reminder of the constant need for infrastructure repair and maintenance.
Business Highlight Nomination
If you are interested in nominating a local business in District 74 for a Local Business Highlight, fill out this form.
If You Are in Springfield
It's always a pleasure to visit with constituents when they are down in Springfield! Thank you to Rick Curia of Ken Nelson Auto and Bob Thompson of the Sauk Valley Community College Board for stopping in for a conversation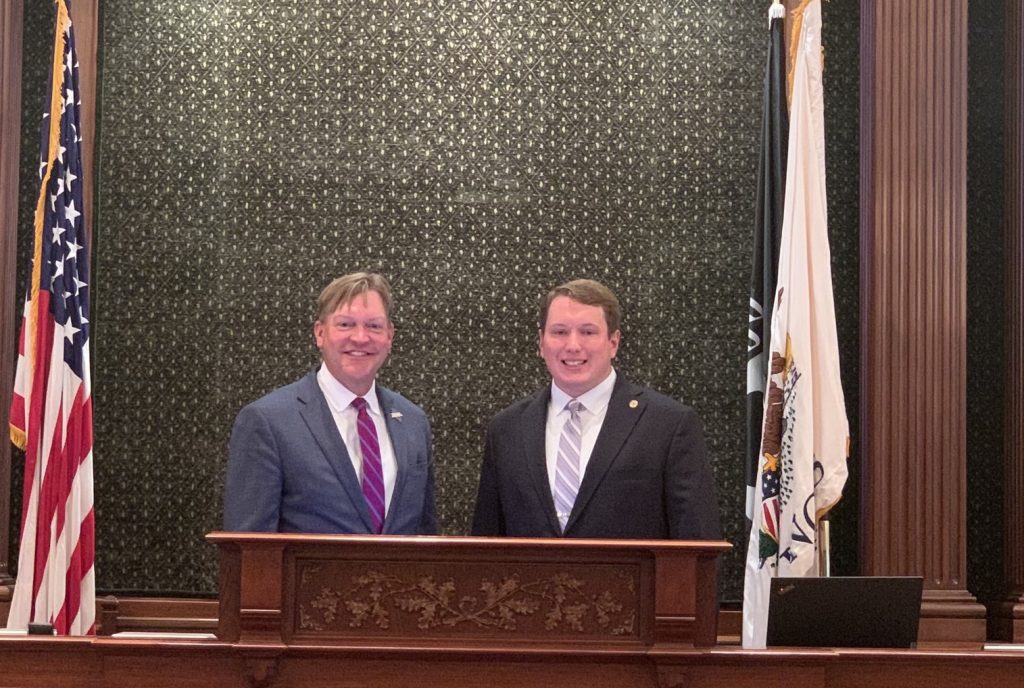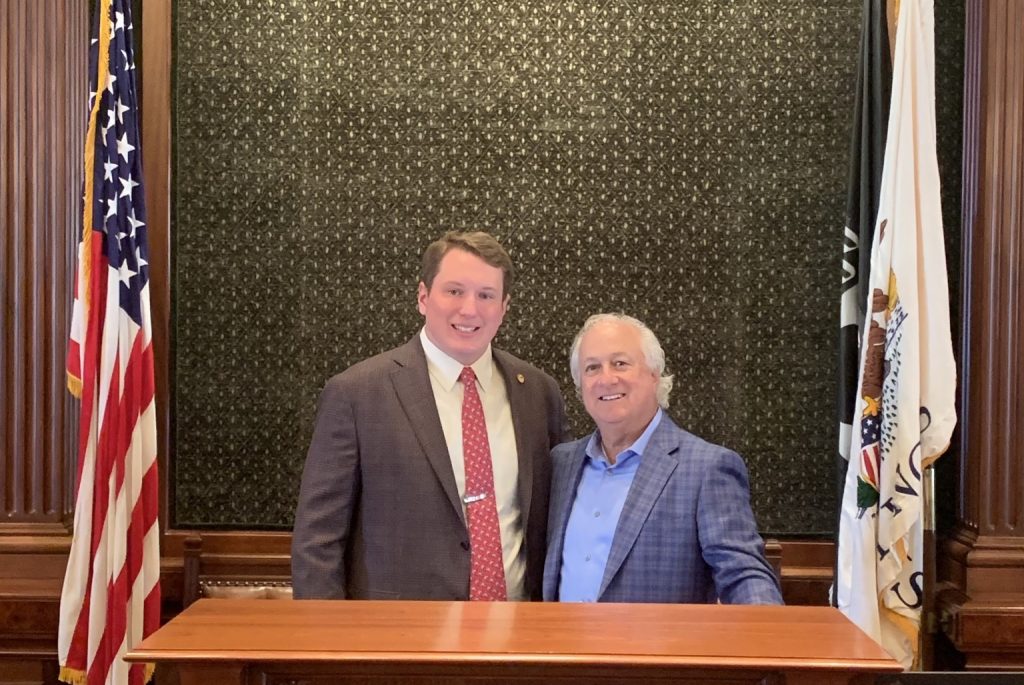 If you plan to visit Springfield in the coming month, please reach out! I am always available for my constituents and would be happy to meet with you during your visit. It is crucial that the government operates with transparency, and I encourage you to hold me, and my colleagues, accountable!