The spring legislative session officially adjourned in the early morning of Saturday, May 27th at 3:03 AM. Going a week past our scheduled date, we ended our session by voting on the FY24 budget for the state of Illinois. 
While spending time in Springfield to get bills passed is critical, it is just as important that I am spending time with my constituents. I am looking forward to an exciting summer back home in District 74.
Session Wrap-Up
This session had its ups and downs, but I am proud to say that I passed four bills through the Illinois House of Representatives.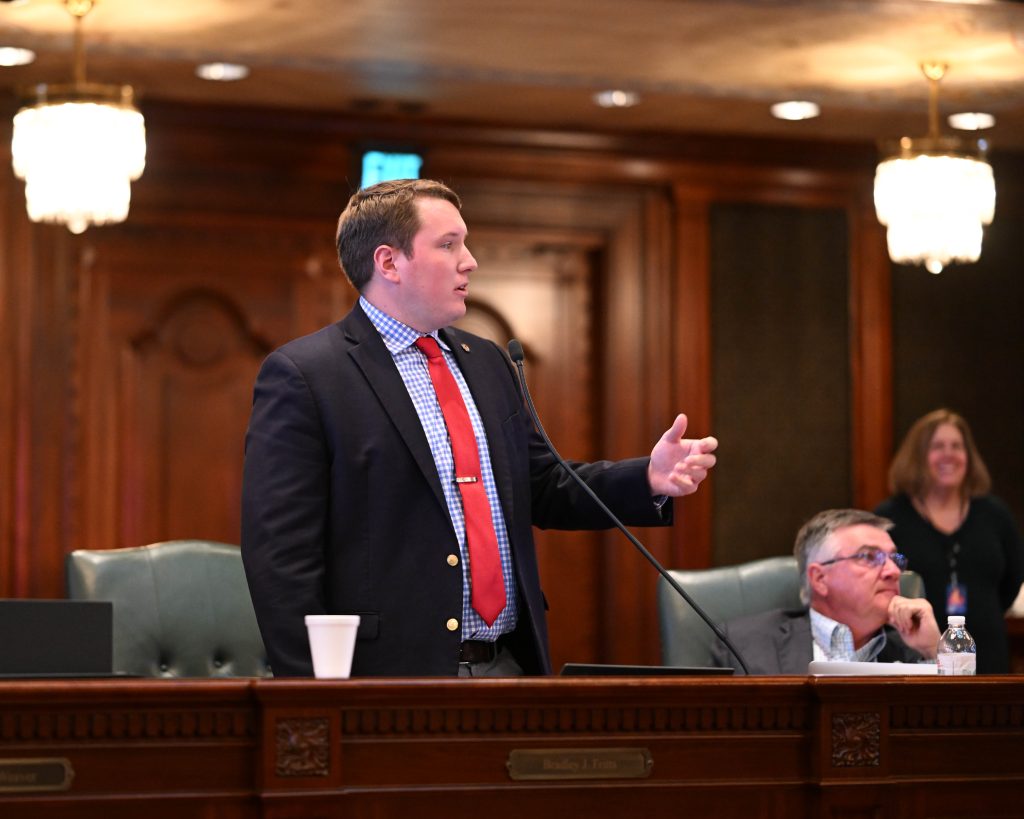 HB 2963 will allow the Dixon Park District to add solar panels to their property. This will keep property tax increases at bay by offsetting the Park District's operating costs.
HB 2582 removes duplicate motorcycle testing for applicants under 18. 
HB 3588 provides funds that cover veterinary care for retired K9 dogs. 
SB 1127 will prevent commercial solar and wind development within 4 miles of the intersection of Interstate 88 and Interstate 39.
Budget Update
To my dismay, the FY24 budget was drafted based on partisan politics, not the needs of the people of Illinois. Instead of investing money into our state hospitals to ensure underfunded rural areas have access to healthcare, we are seeing $550 million in funding for undocumented immigrants to receive Medicaid coverage. Instead of extending the Invest in Kids Tax Credit Scholarship program to provide children with a strong education, legislators are giving themselves yet another pay increase. Instead of providing a budget to serve every community in Illinois, we have a budget riddled with partisan projects.
The people of Illinois deserve transparency and a government that works for them, regardless of political party. This isn't a balanced budget, it's a partisan spending plan unworthy of our taxpayers.
Summer Tour

I am thrilled to announce that this summer I will be making my way into almost every town, village, and city in District 74. As an elected official, it is my responsibility to not only make myself available to my constituents but to understand every corner of the district that I represent.
The tour consists of traveling office hours and coffee & conversation events held on alternating weeks from June 7th to August 30th. Coffee & Conversation events will all be held at locally-owned coffee shops and restaurants. I will also be traveling to local businesses and municipal governments to better understand their state needs.
I look forward to meeting with as many of my constituents as possible this summer, all while spending time at local establishments in an effort to better learn the needs and struggles of the district.
Here are a few of the upcoming events in the month of June:
JUNE 7 – Traveling Office Hours
Ashton Village Hall – 810 Main St. (9:30 AM-11:00 AM)
Franklin Grove Village Hall – 105 E. South St. (11:30 AM-1:00 PM)
JUNE 14 – Coffee & Conversation
Polo – Mason Restaurant – 118 W Mason St. (8:00 AM-10:00 AM)
JUNE 21 – Traveling Office Hours
Paw Paw Village Hall – 362 Chicago Rd. (10:00 AM-11:30 AM
To view the full schedule of events, click here.
May Local Business Highlight
For the May 2023 local business highlight, I chose to honor Coffee Crush because they offer a welcoming space for our community to gather while providing incredible products and friendly service. As a frequent visitor to Coffee Crush myself, I truly appreciate their dedication to giving back to the area in many ways, such as contributing donations to local fundraisers and organizations.
I also commend them for their fight to stay open during the pandemic, which happened not long after opening their doors. Coffee Crush not only stayed open but has continued to thrive by giving our community a much-needed space to enjoy a great cup of coffee.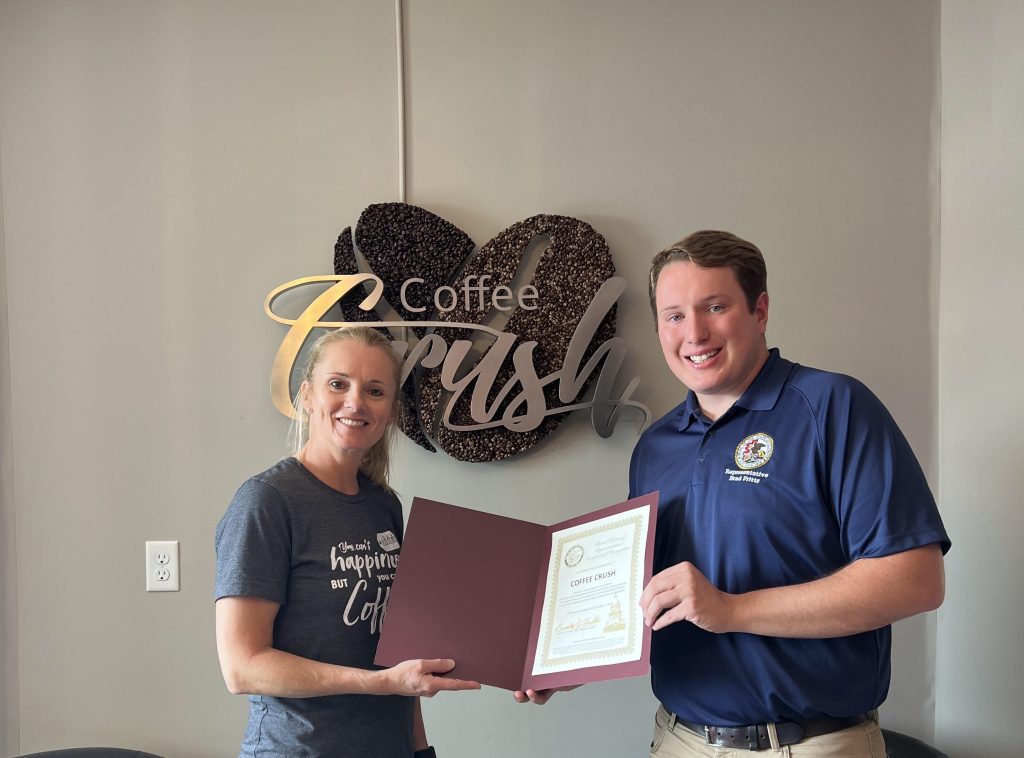 Coffee Crush was founded in 2019 by Shelly Brantley. After a long career in social services, Shelly wanted to help her community in another way. She decided to open a coffee shop after noticing there were no other drive-thru coffee shops in Dixon at the time. Located directly across from Dixon High School, Shelly wanted to offer a space for high school and college-aged students to meet with friends, study for classes, or just grab a coffee before or after school. 
To nominate an outstanding local business for one of my future highlights, click here.
Keep Up to Date
Click here to "like" me on Facebook for more frequent updates.
I will continue to update you via this e-newsletter to keep you up to date on my efforts to pass bills in Springfield and serve you in the district.