The first few weeks of my Summer Tour have been jam-packed. From meeting with local officials to hosting my first Coffee & Conversation and Traveling Office Hour events, I have been busy interacting with the local communities here in District 74.
Traveling Office Hours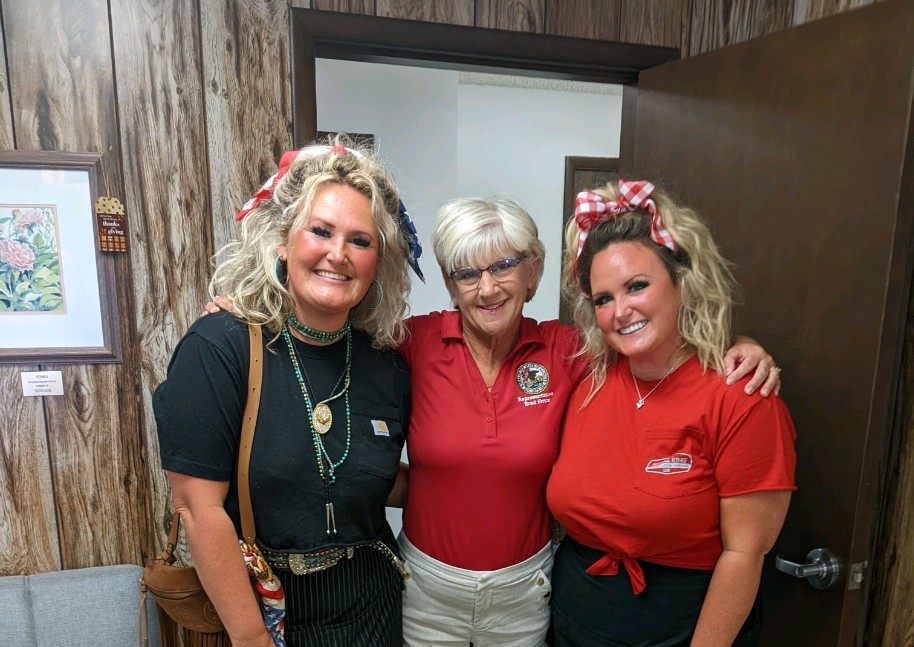 Thank you to everyone who came out to my Traveling Office Hours event in Paw Paw! With a district as large as ours, it is always a pleasure to reach out and serve my constituents near their homes.
Coffee & Conversation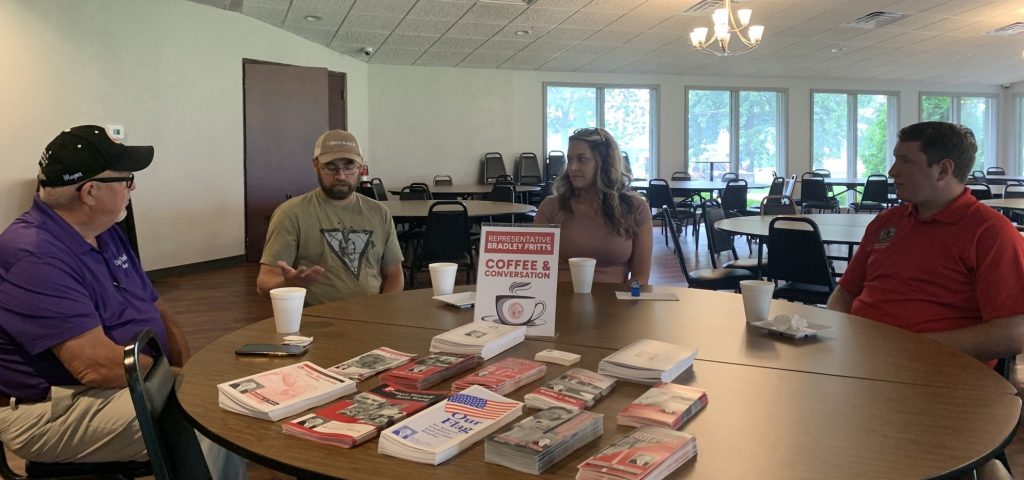 Thank you to Salt 251 for hosting my Rochelle Coffee & Conversation Event. It is such an honor to speak directly with the people I represent.
Local Official Meetings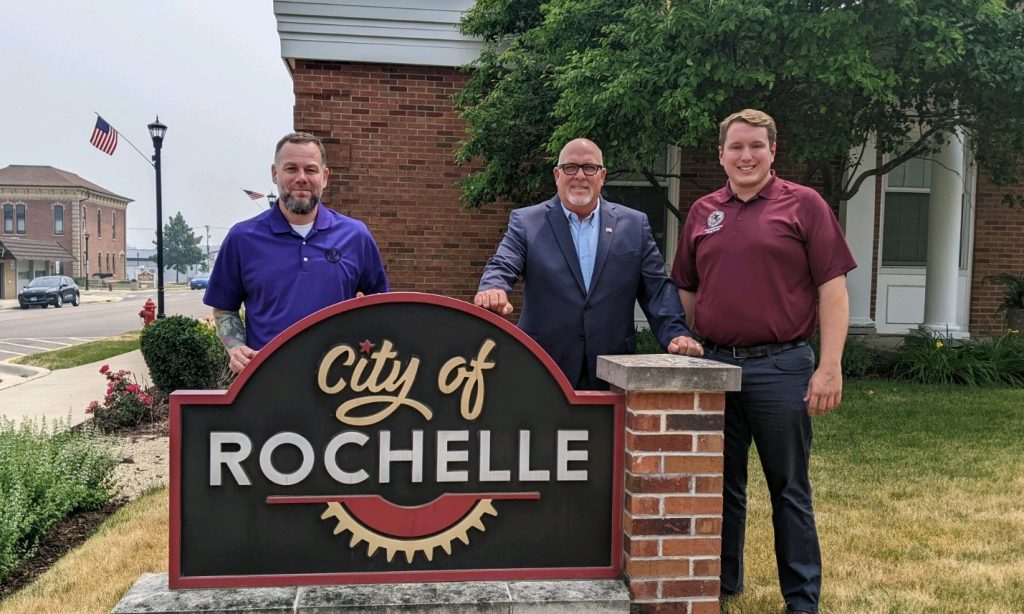 I had a productive visit to the City of Rochelle where I spoke with the Mayor and City Manager. Thank you for hosting me for a discussion about how we can make our communities better!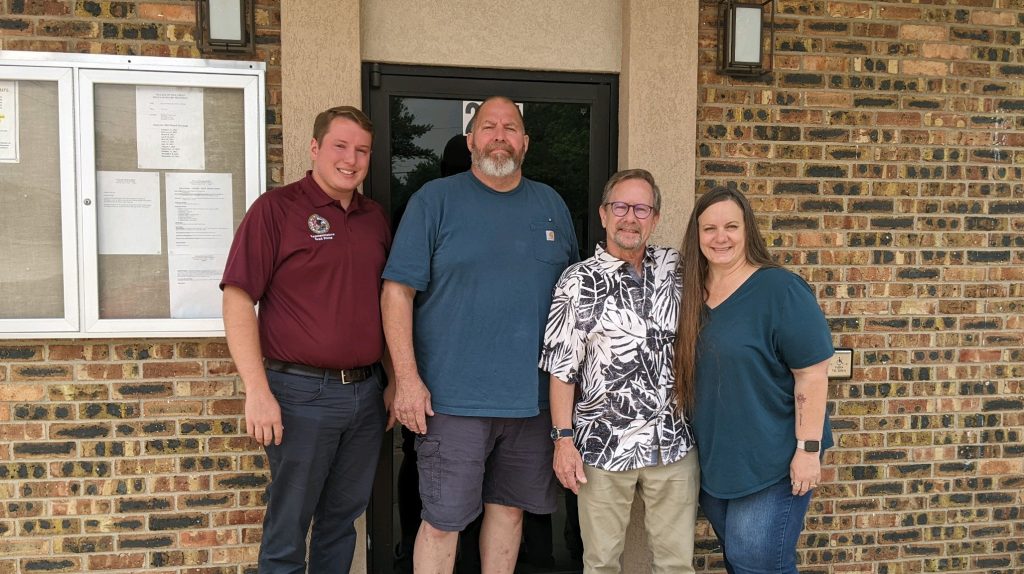 I stopped by the Village of Hillcrest to speak with their Village President, Councilman, and Clerk. Thank you for hosting me for a great conversation!
Business Tours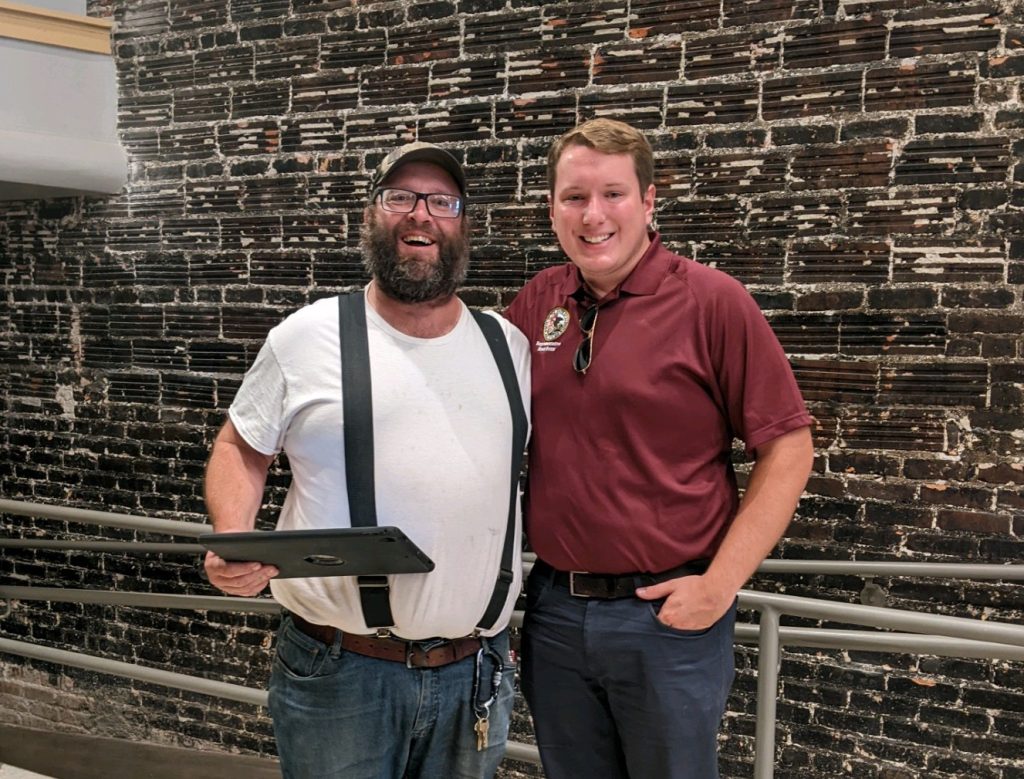 What a great visit to Kennay Farms Distilling in Rochelle! I took some time to learn more about how this local business runs and how I can help them in Springfield. Thank you for welcoming me today and for giving me a comprehensive tour of your facility!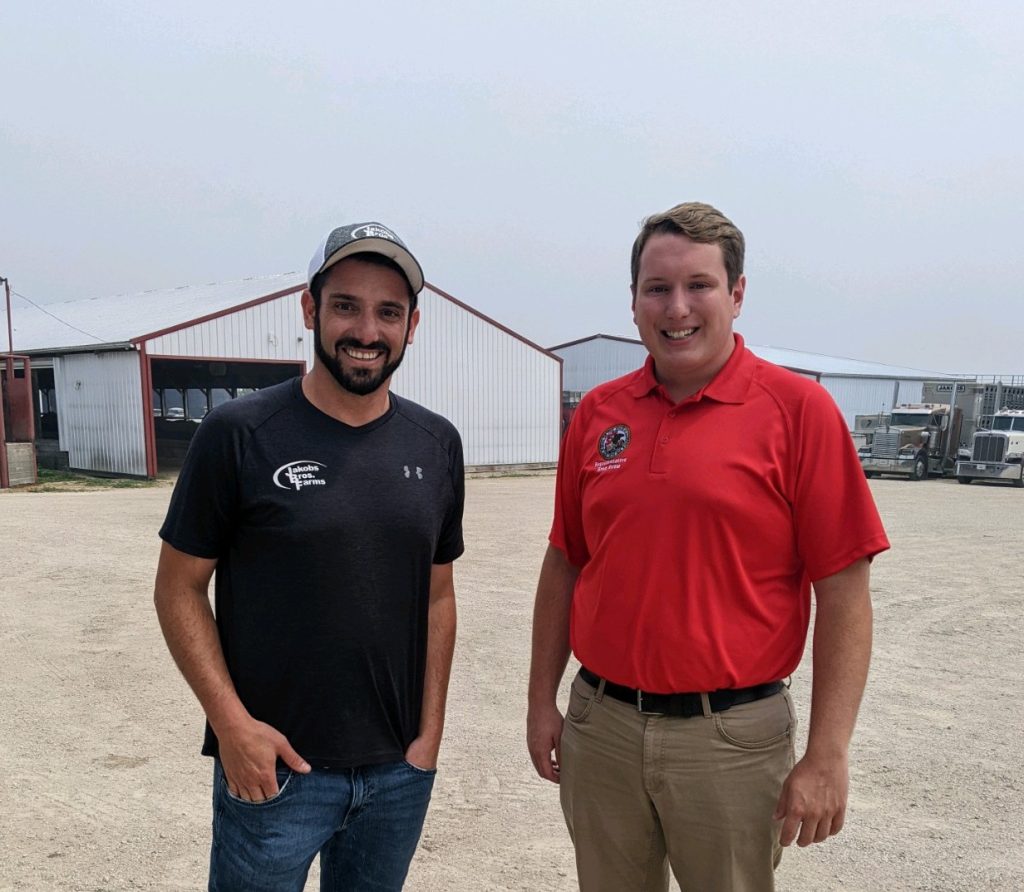 Thank you to Jakobs Bros Farm for hosting me for a tour of your farm! It is always beneficial to hear from different farmers in District 74 about ways to make farming easier, safer, and more profitable for the hard-working families in Illinois who keep us fed!
District Events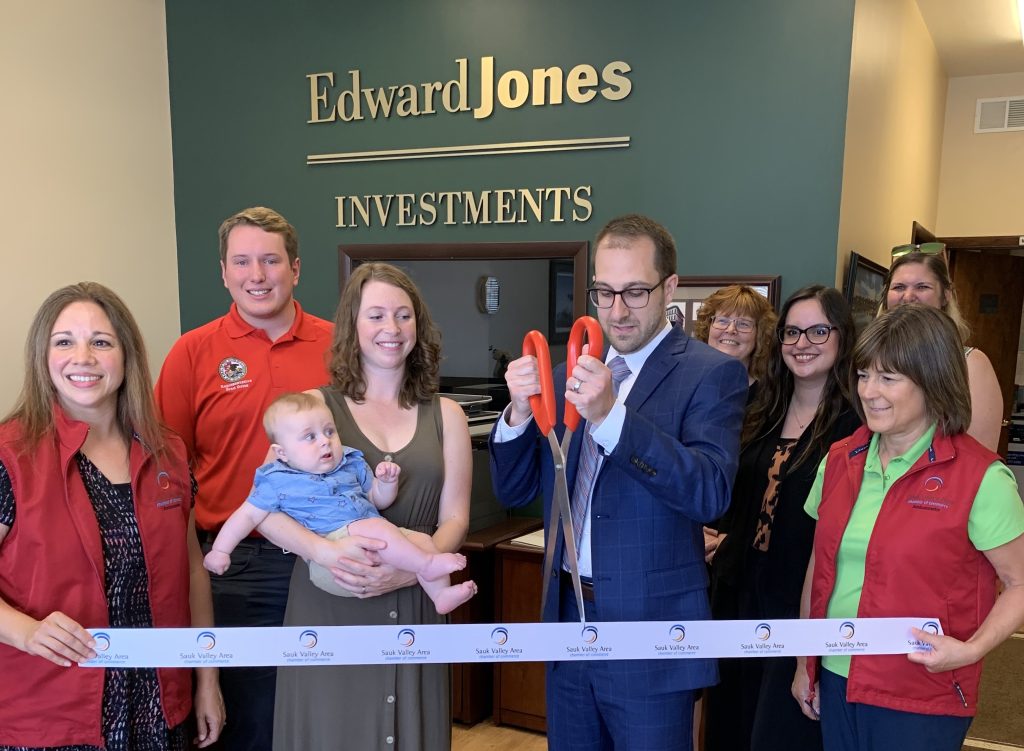 I attended a ribbon cutting at the new Edward Jones Investments location in Sterling! It is an honor to welcome new businesses into our local economy.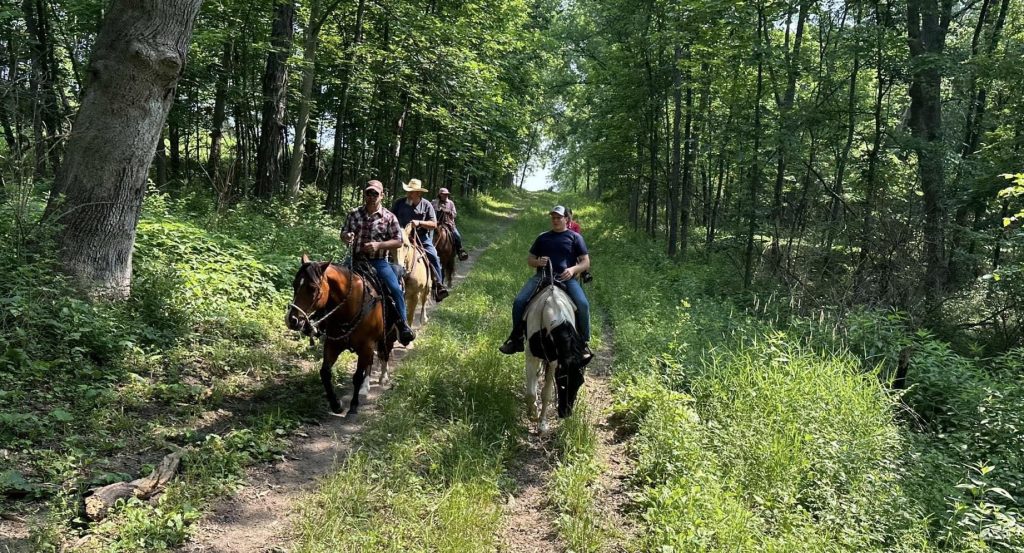 Thank you to the riders at Franklin Creek Horse Park for leading me on an informative ride around the trails on Saturday morning. I look forward to working with you to preserve our beautiful park for generations to come!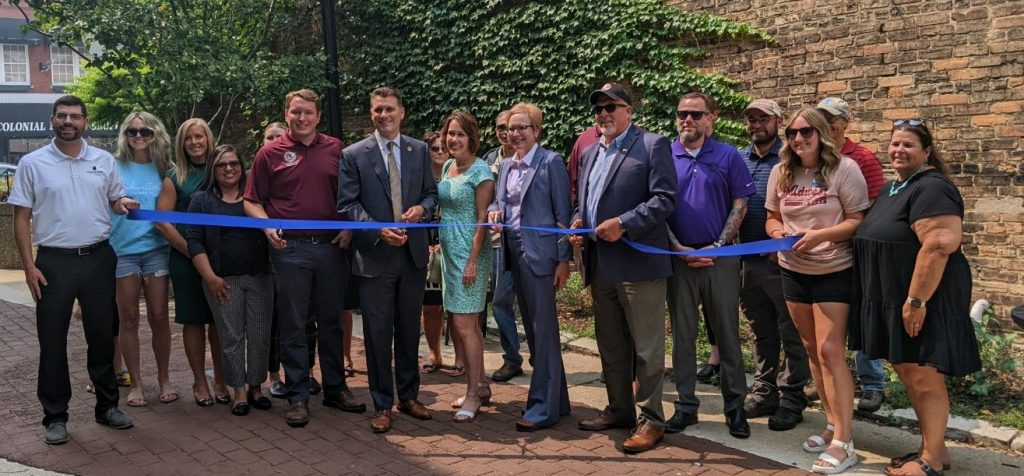 Congratulations to Senator Win Stoller for officially joining the Rochelle Chamber of Commerce and on your new district office in Dixon! I look forward to our continued collaboration on key legislation that will help our constituents.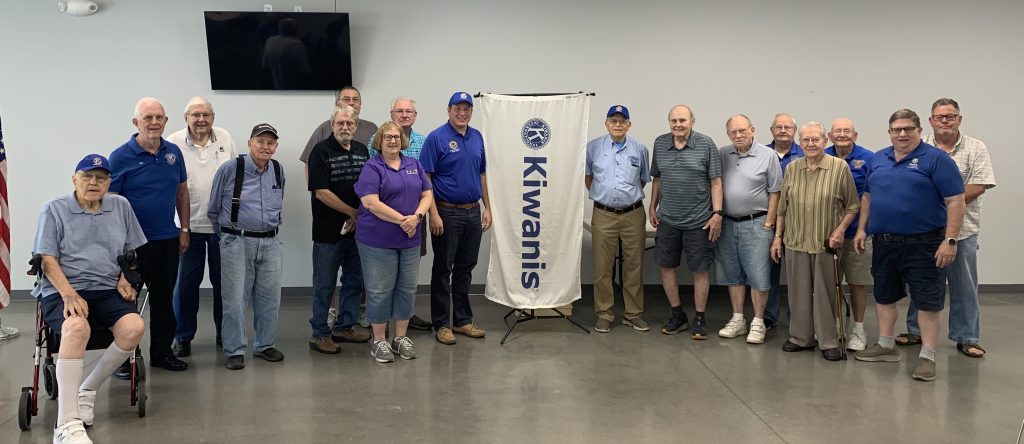 It was an honor to be the guest speaker for the Kiwanis Golden K in Rochelle!
Summer Tour Upcoming Events

The 2023 Summer Tour is off to a great start! I am thrilled to continue making my way into almost every town, village, and city in District 74. As an elected official, it is my responsibility to not only make myself available to my constituents but to understand every corner of the district that I represent.
Here are some of the upcoming events in my Summer Tour:
JULY 5 – Coffee & Conversation
Mendota – Ziggie's – 1212 1st Ave. (8:00 AM-10:00 AM)
JULY 12 – Traveling Office Hours
Mendota City Hall – 800 Washington St. (10:00 AM-11:30 AM)
JULY 19 – Coffee & Conversation
Rock Falls – A's Kitchen – 2004 1st Ave. (8:00 AM-10:00 AM)
JULY 26 – Traveling Office Hours
Malta Community Building – 115 S. 3rd St. (10:00 AM-11:00 AM)
Creston Library – 107 S. Main St. (11:30 AM-12:30 PM)
Rochelle City Hall – 420 N. 6th St. (1:30 PM-3:00 PM)
I look forward to meeting with as many of my constituents as possible this summer, all while spending time at local establishments in an effort to better learn the needs and struggles of the district.
To view the full schedule of events, click here.
School Supply Drive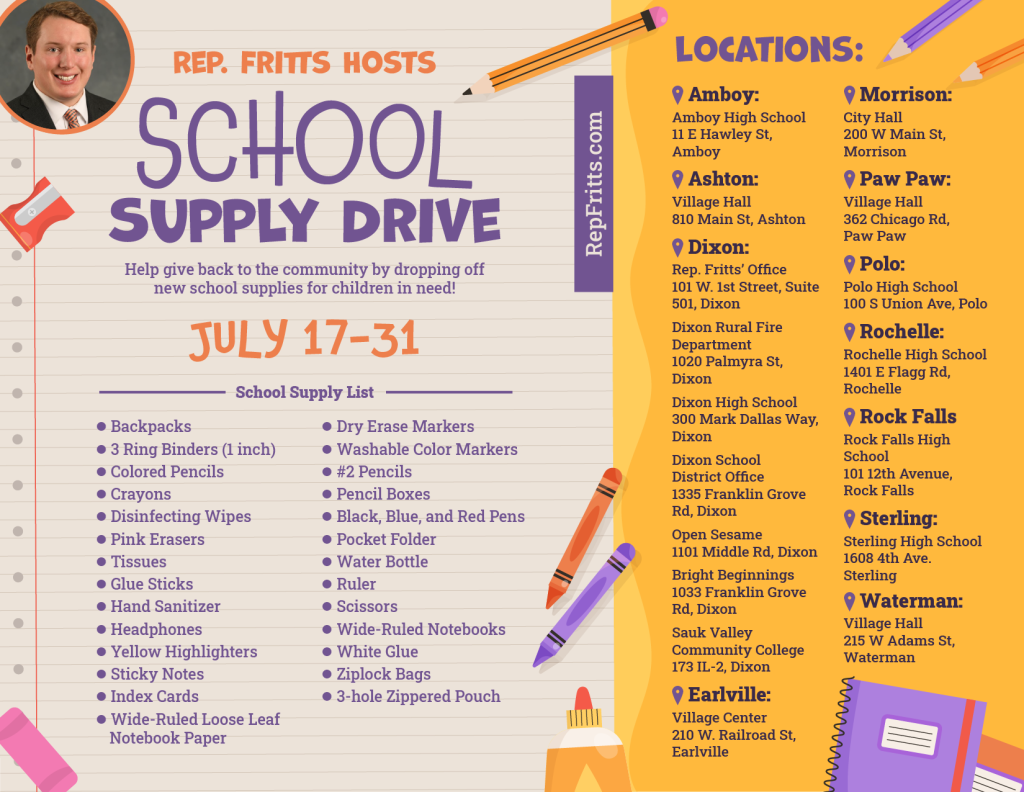 I am excited to announce that I will be hosting my first annual School Supply Drive for students in need! If we want to fix our education system, we need to ensure all students have access to the resources they need to excel in their studies. Without the necessary supplies, it's incredibly challenging for any student to succeed. Let's come together as a community to provide these children with the tools they need to build a brighter future!
Senior Health Fair
Join me, along with Senator Sue Rezin, Senator Dave Syverson, Leader Tony McCombie and Representative Jeff Keicher for a Senior Health Fair on Wednesday, July 12th! This is a great chance to receive free health screenings and tips for leading a healthy lifestyle. I hope to see you there!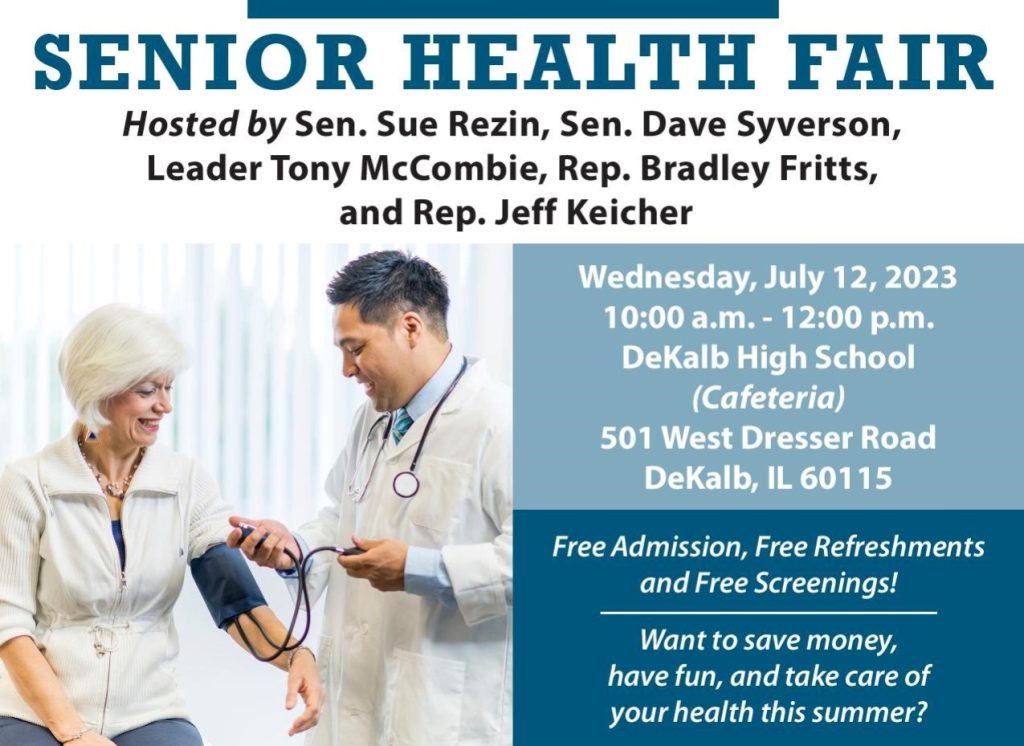 Happy 4th of July!
Wishing you and your family a safe and happy 4th of July!