Summer Tour Updates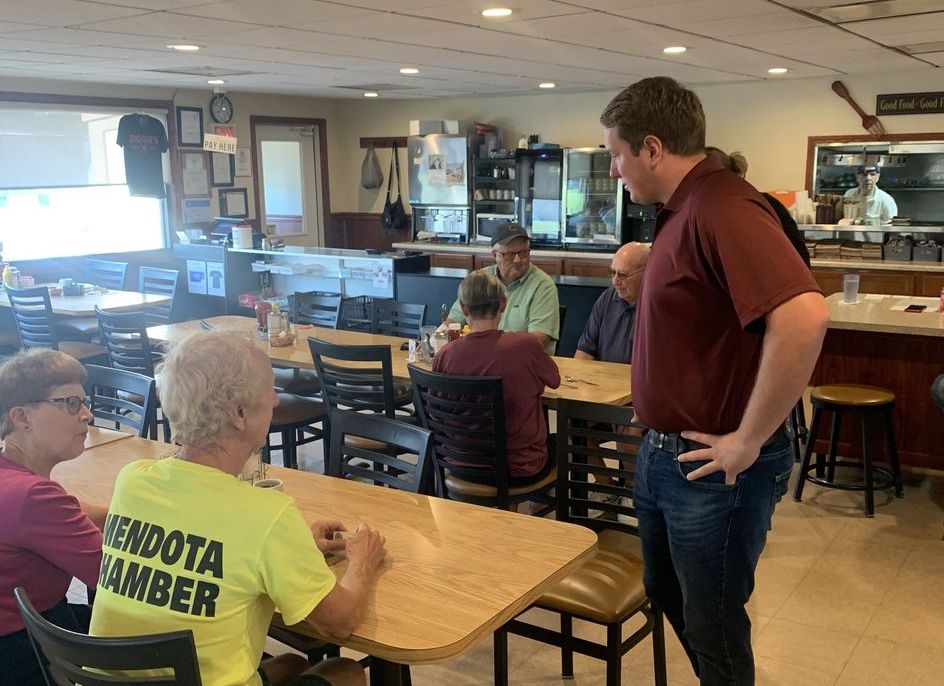 Thank you to everyone who made it out to my Coffee & Conversation event at Ziggie's in Mendota! It was great to speak with the people I represent while patronizing a local business.
Local Tours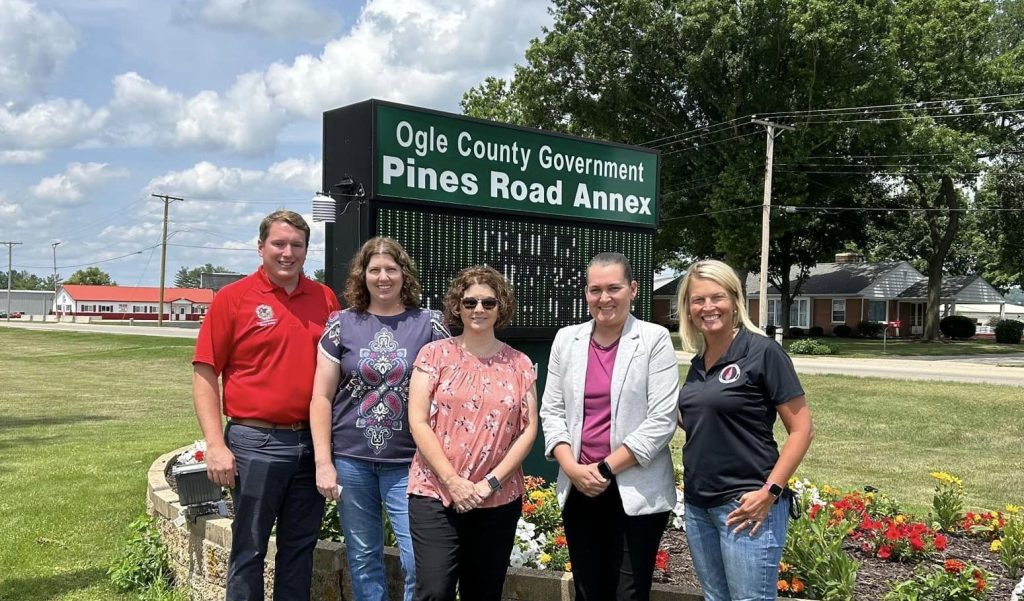 Leader McCombie and I spent time speaking with the Ogle County Health Department.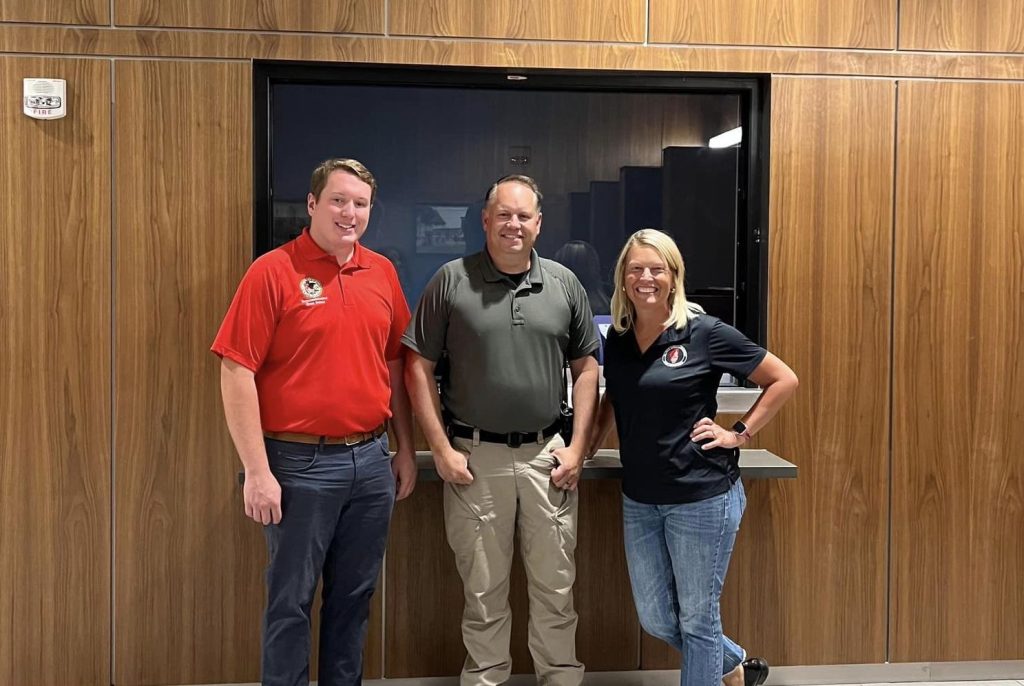 Thank you to Sheriff VanVickle for giving us a tour of the Ogle County Jail!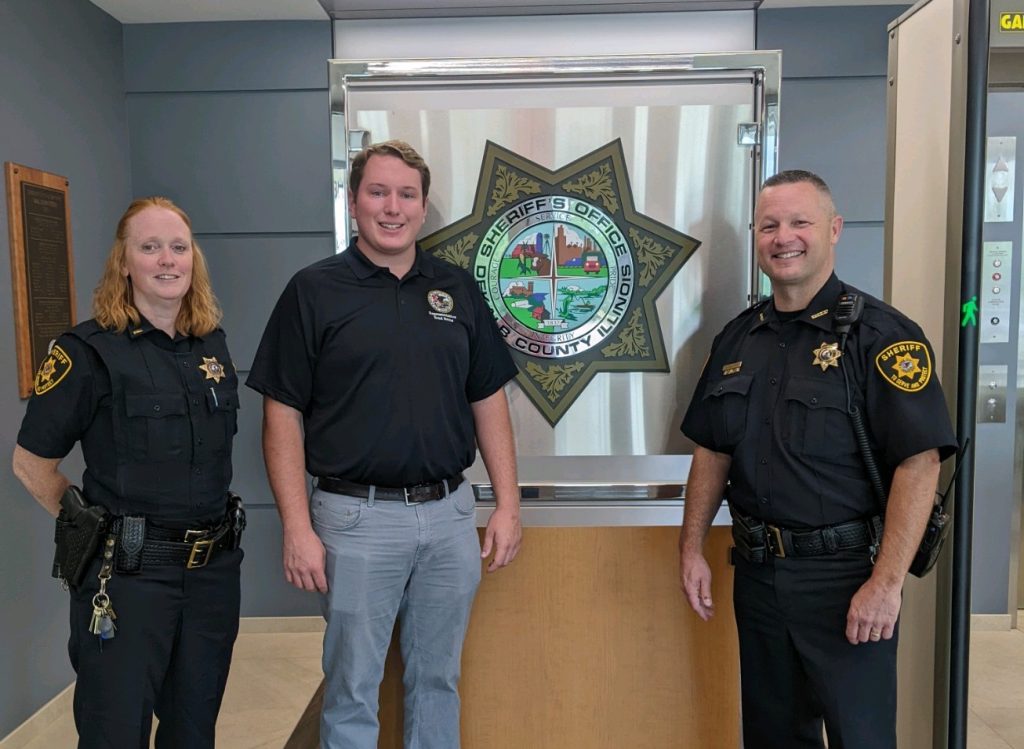 Thank you to DeKalb County Sheriff Sullivan for giving me a tour of the DeKalb County Jail. I will always stand behind our law enforcement and correctional officers as they work tirelessly to keep us safe!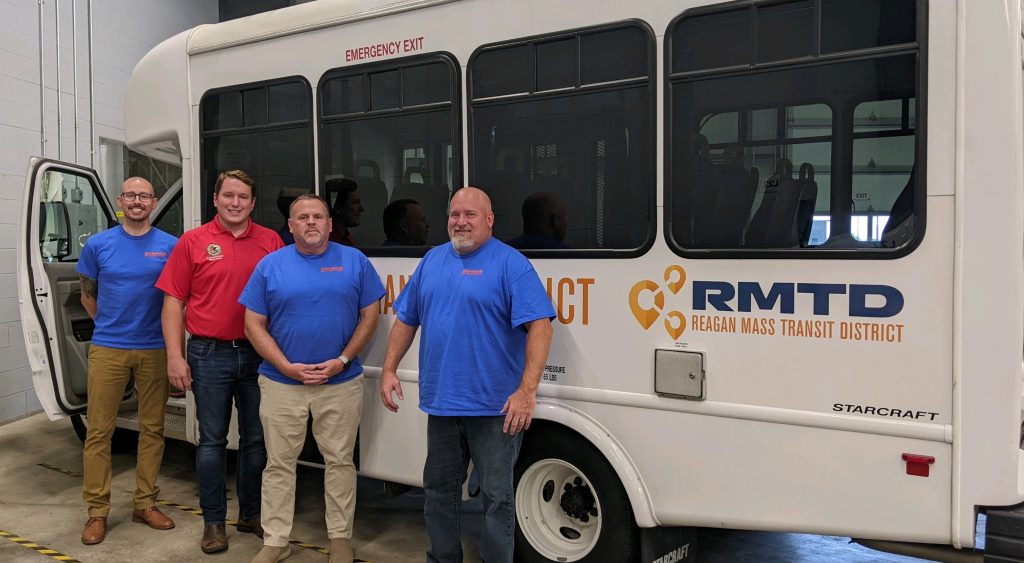 I toured the Reagan Mass Transit District in Dixon to learn more about how this transit system runs.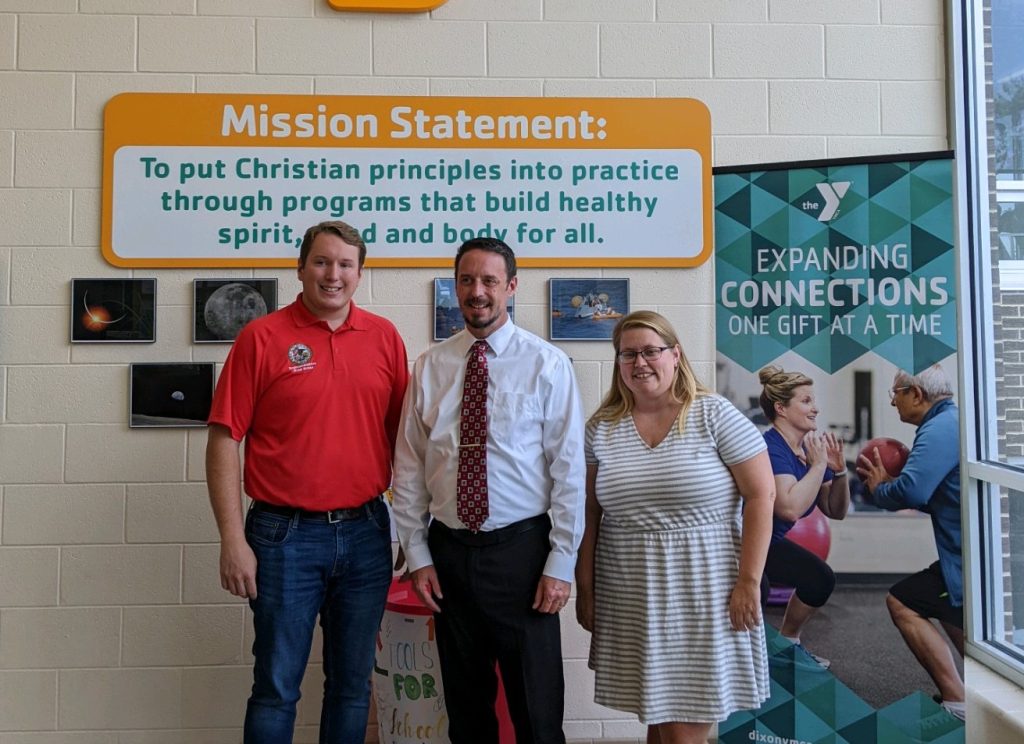 Finally, I toured the Dixon YMCA and saw all that this facility has to offer.
Senior Fair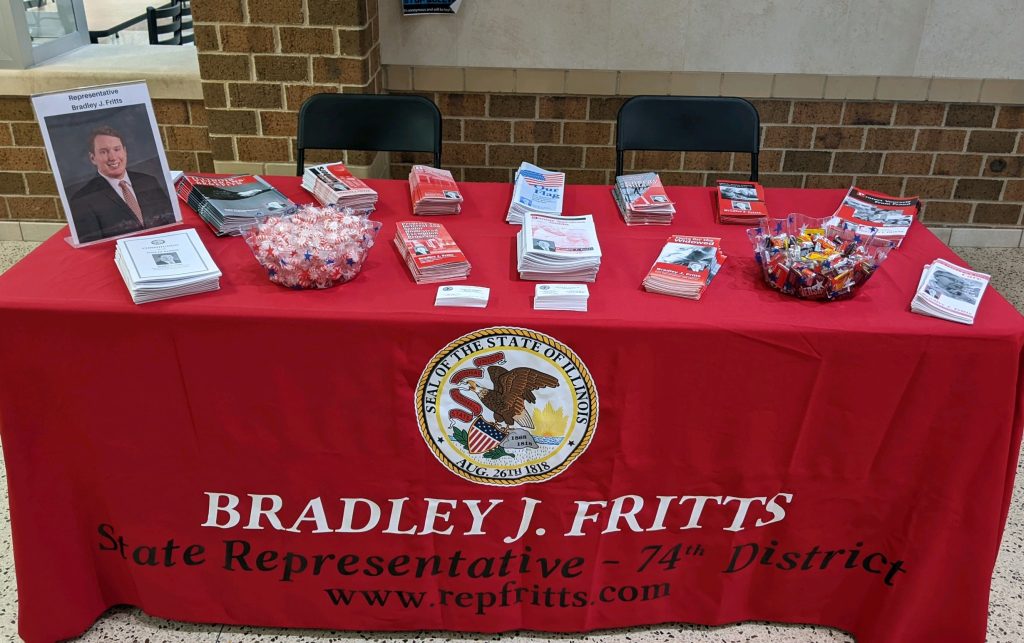 The Senior Health Fair was a huge hit! Thank you to everyone who came out, and to my fellow co-hosts, Senators Sue Rezin and David Syverson, Leader Tony McCombie, and Representative Jeff Keicher. It is always fun when different legislators can join together to benefit their communities.
Summer Tour Upcoming Events

The 2023 Summer Tour is off to a great start! I am thrilled to continue making my way into almost every town, village, and city in District 74. As an elected official, it is my responsibility to not only make myself available to my constituents but to understand every corner of the district that I represent.
Here are some of the upcoming events in my Summer Tour:
JULY 19 – Coffee & Conversation
Rock Falls – A's Kitchen – 2004 1st Ave. (8:00 AM-10:00 AM)
JULY 26 – Traveling Office Hours
Malta Community Building – 115 S. 3rd St. (10:00 AM-11:00 AM)
Creston Library – 107 S. Main St. (11:30 AM-12:30 PM)
Rochelle City Hall – 420 N. 6th St. (1:30 PM-3:00 PM)
AUGUST 2 – Coffee & Conversation
Shabbona Cafe – 114 W Comanche Ave. (8:00 AM-10:00 AM)
AUGUST 9 – Traveling Office Hours
Rock Falls City Hall – 603 W. 10th St. (10:30 AM-12:00 PM)
Sterling – Sauk Valley Area Chamber of Commerce – 211 Locust St. (1:30 PM-3:00 PM)
I look forward to meeting with as many of my constituents as possible this summer, all while spending time at local establishments in an effort to better learn the needs and struggles of the district.
To view the full schedule of events, click here.
Tele-Town Hall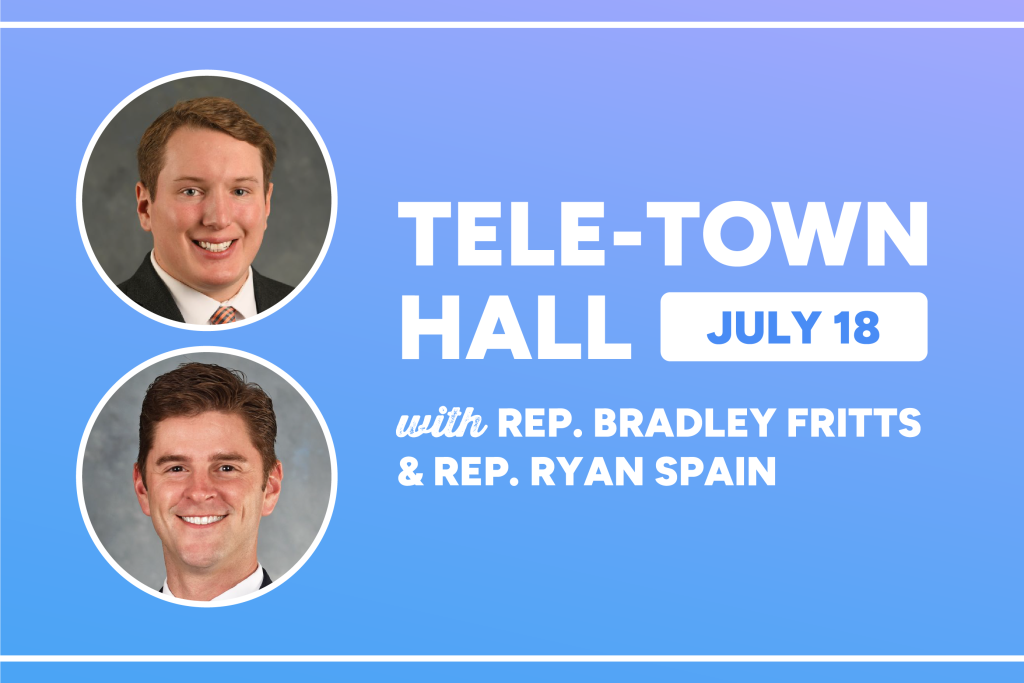 Join State Representative Ryan Spain and I for a Tele-Town Hall on Tuesday, July 18th at 6:00 pm!
During the town hall, we will focus on major topics from the Spring Legislative session, including ethics reform, gun bans, public safety, and the FY24 budget. The event will also serve as an opportunity for constituents to ask questions.
One of the most important aspects of my job is to communicate with the people I represent. This town hall is one way for me to remain accessible and transparent with my constituents about the work being done both in Springfield and right here at home.
Residents will receive a phone call to connect to the town hall on July 18th, or can call into the event by dialing 888-231-5462 once the event begins.
For further questions, please visit my website here or contact my district office at (815) 561-3690.
School Supply Drive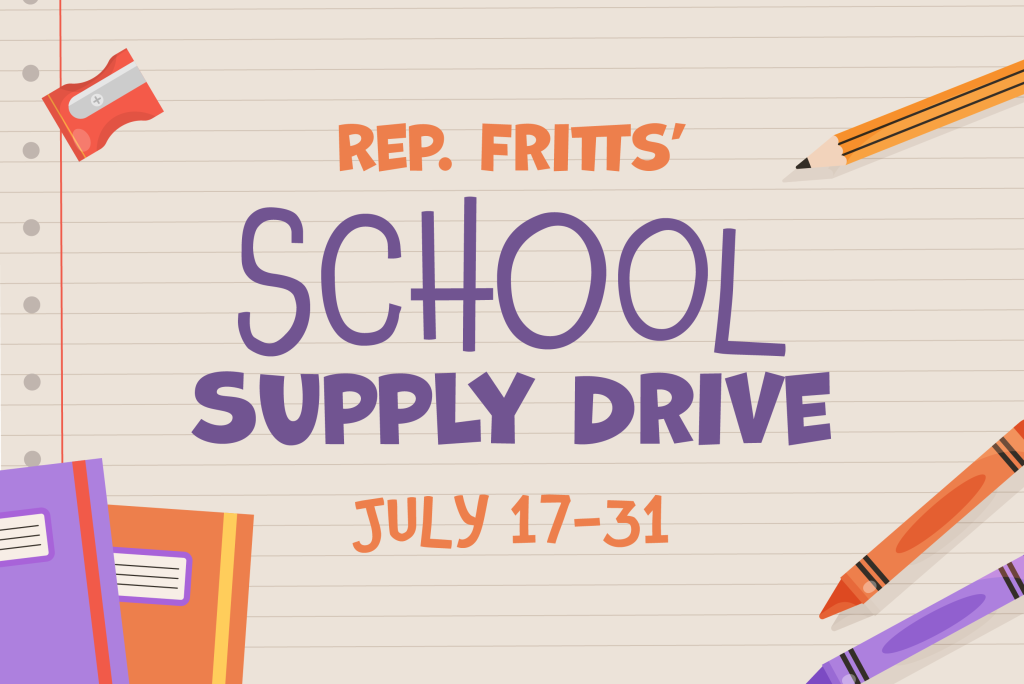 I am excited to announce that I will be hosting my first annual School Supply Drive for students in need! If we want to improve our education system, we need to ensure all students have access to the resources they need to excel in their studies. Without the necessary supplies, it's incredibly challenging for any student to succeed. Let's come together as a community to provide these children with the tools they need to build a brighter future!
Donations can be made at any of the following drop-off locations beginning on July 17th through July 31st.
Amboy
Amboy High School – 11 E Hawley St, Amboy
Ashton
Village Hall – 810 Main St, Ashton
Dixon
Dixon Rural Fire Department – 1020 Palmyra St, Dixon
Dixon High School – 300 Mark Dallas Way, Dixon
Dixon School District Office – 1335 Franklin Grove Rd, Dixon
Open Sesame – 1101 Middle Rd, Dixon
Bright Beginnings – 1033 Franklin Grove Rd, Dixon
Sauk Valley Community College – 173 IL-2, Dixon
Earlville
Village Center – 210 W. Railroad St, Earlville
Morrison
City Hall – 200 W Main St, Morrison
Polo
Polo High School – 100 S Union Ave, Polo
Paw Paw
Village Hall – 362 Chicago Rd, Paw Paw
Rochelle
Rochelle High School – 1401 E Flagg Rd, Rochelle
Rock Falls
Rock Falls High School – 101 12th Ave, Rock Falls
Sterling
Sterling High School – 1608 4th Ave, Sterling
Waterman
Village Hall – 215 W Adams St, Waterman
For more information, including a list of requested items click here.
Keep Up to Date
Click here to visit my website. There you can contact my office, see what legislation I am working on, and more.
Click here to "like" me on Facebook for more frequent updates.
I will continue to update you via this e-newsletter to keep you up to date on my efforts to pass bills in Springfield and serve you in the district.