Summer Tour Updates
Weeks 7 & 8 of my Summer Tour have been packed with community outreach, coffee & conversation, traveling office hours, and more. Here is a summary of everywhere I've been the last two weeks.
Coffee & Conversation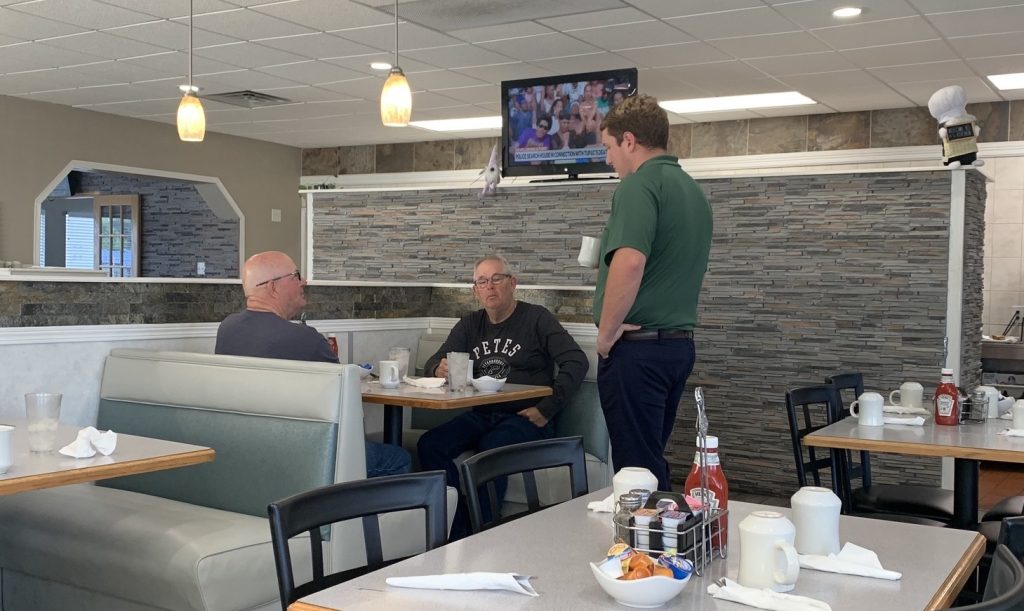 I spent time at A's Kitchen in Rock Falls for one of my Coffee & Conversation events! Thank you to everyone who came out and spoke with me about ways I can help our district.
Traveling Office Hours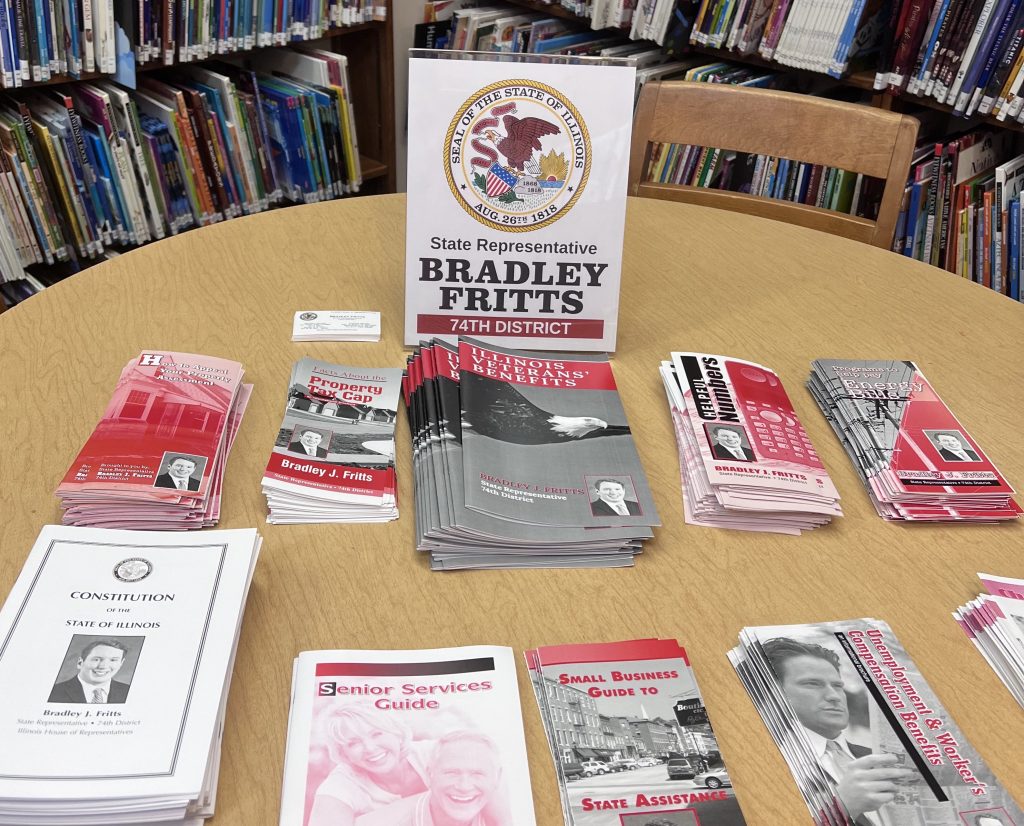 This week my office offered constituent services in Malta, Creston, and Rochelle. With a district as big as ours, it's important that I meet constituents at home.
Community Outreach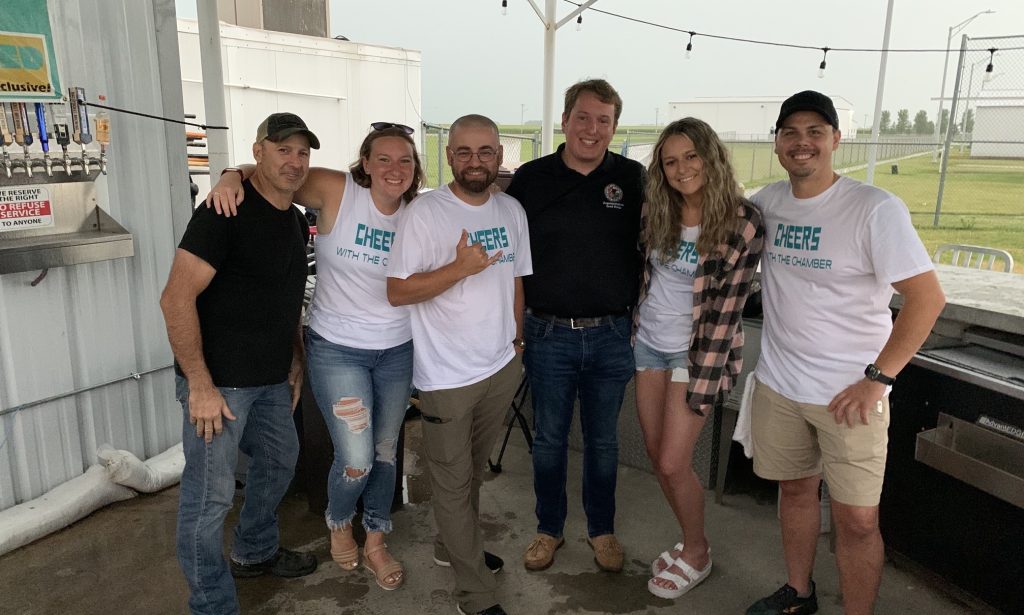 I had a great time at Cheers with the Chamber, hosted by the Rochelle Chamber of Commerce! All of the donations at this event went towards their amazing scholarship program. A good night with good people for a great cause!
Thank you to Illinois Soybean Association Director Ryan Frieders for hosting us at your farm! I know firsthand just how important soybean farming is here in Illinois, and I look forward to continuing my work as an advocate for the industry down in Springfield.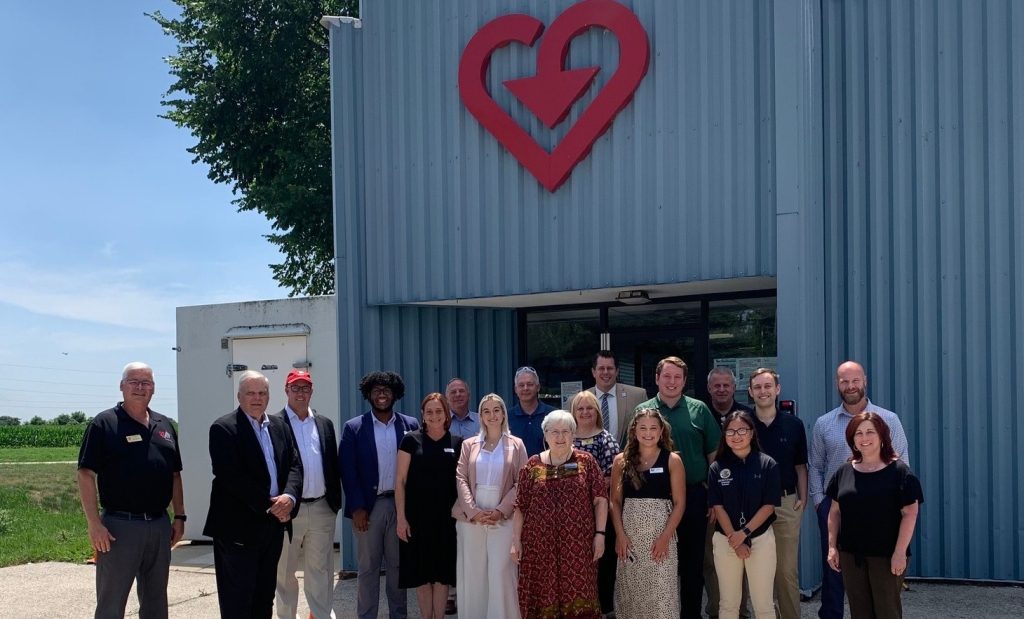 I recently attended the Voluntary Action Center of Northern Illinois Legislative Luncheon. This fantastic local organization provides food and transit to seniors and individuals with disabilities in our communities. Thank you to the VAC for inviting me, and I look forward to working more with this amazing cause!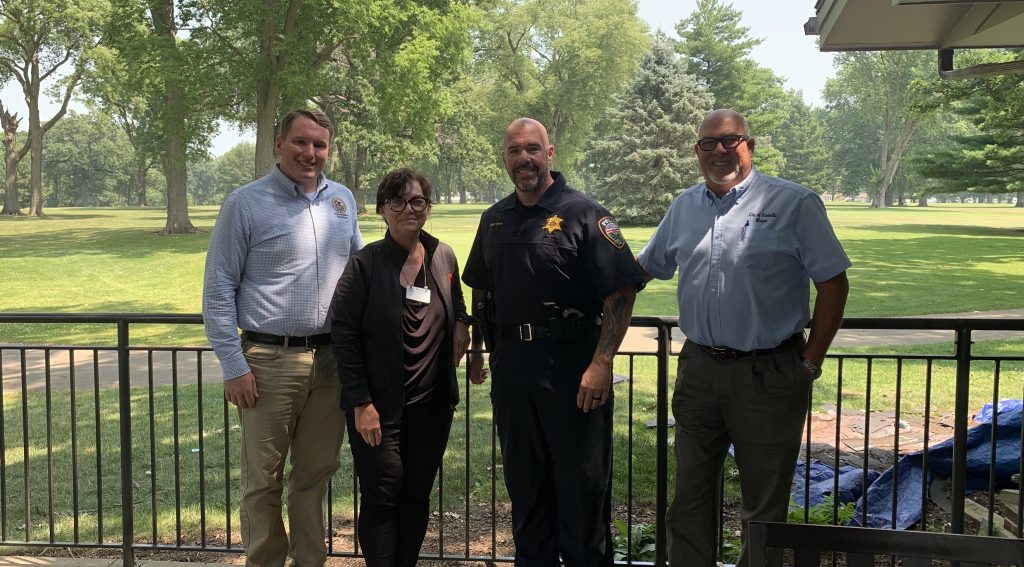 I spoke with the Rochelle Rotary Club as well as with the Rotary President, Rochelle Police Chief, and Rochelle Mayor.
Local Tours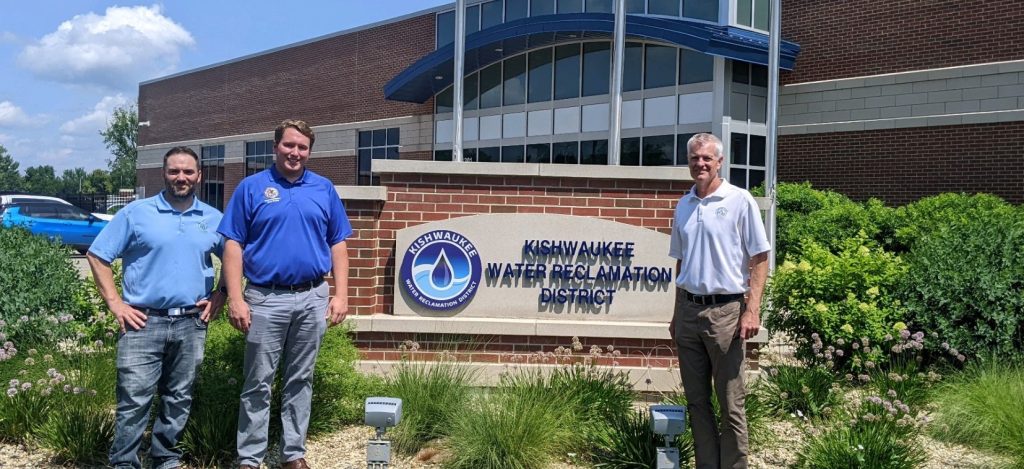 I toured the Kishwaukee Water Reclamation District in DeKalb. Many critical utilities, such as reclamation districts, often go unrecognized even though they provide an essential service that maintains the health and safety of our communities. Thank you to the staff at the KWRD for all the work you do!
Ribbon Cutting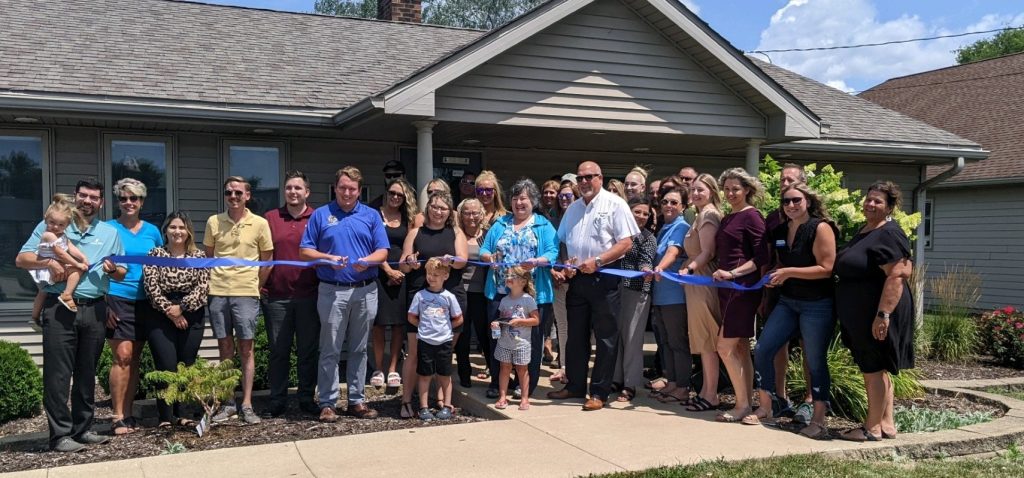 Congratulations to Brown's Tax Service on your grand opening in Rochelle! Small businesses are the backbone of our local economy, and I am excited to see another one open here in District 74.
Summer Tour Upcoming Events

The 2023 Summer Tour is off to a great start! I am thrilled to continue making my way into almost every town, village, and city in District 74. As an elected official, it is my responsibility to not only make myself available to my constituents but to understand every corner of the district that I represent.
Here are some of the upcoming events in my Summer Tour:
AUGUST 2 – Coffee & Conversation
Shabbona Cafe – 114 W Comanche Ave. (8:00 AM-10:00 AM)
AUGUST 9 – Traveling Office Hours
Rock Falls City Hall – 603 W. 10th St. (10:30 AM-12:00 PM)
Sterling – Sauk Valley Area Chamber of Commerce – 211 Locust St. (1:30 PM-3:00 PM)
AUGUST 23 – Traveling Office Hours
Earlville City Hall – 210 W. Railroad St. (9:30 AM-10:30 AM)
Waterman Village Hall – 215 W. Adams St. (11:30 AM-12:30 PM)
Shabbona Village Hall – 308 E. Comanche Ave. (1:30 PM-2:30 PM)
AUGUST 30 – Coffee & Conversation
Amboy Family Restaurant – 211 E Main St. (8:00 AM-10:00 AM)
I look forward to meeting with as many of my constituents as possible this summer, all while spending time at local establishments in an effort to better learn the needs and struggles of the district.
To view the full schedule of events, click here.
Tele-Town Hall
On July 18th, I hosted a Tele-Town Hall event with my good friend, State Representative Ryan Spain. Over 4,700 constituents joined the call as we discussed legislative issues and took live questions from listeners.
The hour-long call consisted of topics such as the recently released Illinois Supreme Court decision regarding the SAFE-T Act, as well as a review of the Spring legislative session, gun bans, the economy, and more.
Thank you to everyone who attended! I enjoyed the chance to speak directly with residents in my district about critical issues in our communities. Listeners gave us great feedback and guidance on where to focus our efforts in Springfield.
I encourage any residents who were unable to attend or ask questions during the event to reach out to my District Office at (815) 561-3690.
SAFE-T Act Reaction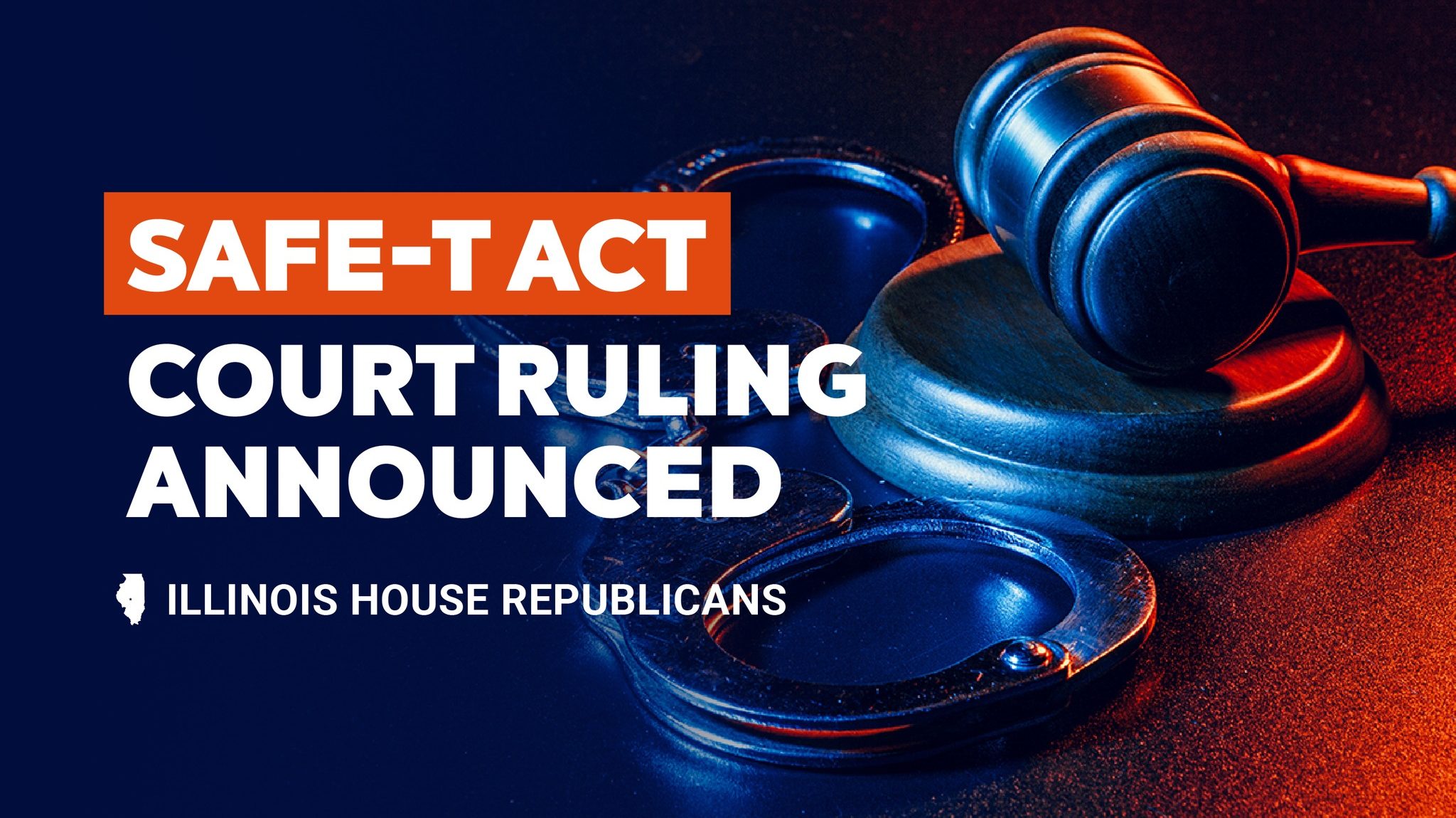 Last week, the Illinois Supreme Court released their decision to uphold the controversial SAFE-T Act. I am deeply disturbed by this ruling as it is just another step in the wrong direction for Illinois. Progressive Democrats continue to push failed, pro-criminal legislation onto the people of Illinois without regard for their safety. These soft-on-crime policies continue to prioritize the wants of criminals over the needs of our communities. We will now be the first in the nation to utilize no-cash bail, all while our state's crime rate remains one of the highest in the country.
Further, I stand behind the law enforcement officers who have continually spoken out against the SAFE-T Act. After their effort to defund the police failed, woke progressives are now attempting to handcuff law enforcement by making their jobs as challenging as possible. This no cash bail policy ensures that police will continue to arrest the same offenders over and over again, therefore putting their lives in further danger and wasting more taxpayer dollars.
I condemn this vile attempt by the Democratic majority to override the Constitution in favor of political social policies aimed at destroying what is left of Illinois.
July Local Business Highlight
For my July 2023 local business highlight, I chose to highlight T2 Enterprises in Earlville. T2 Enterprises is a multi-faceted business owned and operated by Tony Troyer. The first part of the business is a unique Arabian Carriage experience that services special events such as weddings, funerals, and festivals throughout Illinois and Wisconsin. Troyer has operated this service for over 15 years and has been an active member of the Mendota Area Chamber of Commerce since 2005.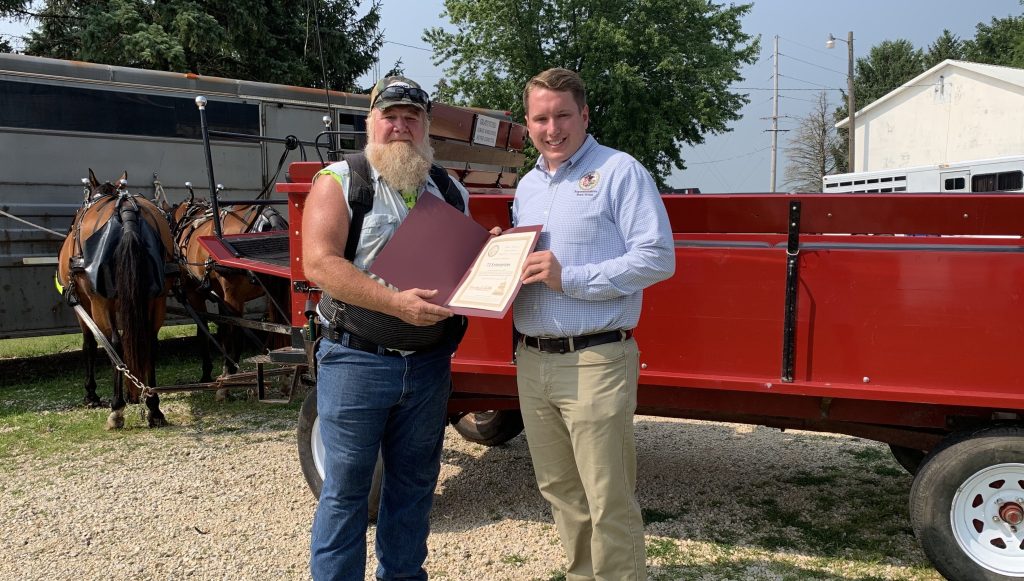 The second portion of the business, T2 Power Washing, has been in operation since 2016. Troyer's service operates within a 50-mile radius of Mendota and Earlville and offers residential and commercial washing services, including standard house washing, paint prepping, stain/sealing decks, and more.
I chose to honor T2 Enterprises because of the unique services offered by owner Tony Troyer, as well as his dedication to remaining an active member of the community. Tony advocates for pro-equestrian legislation and speaks at local events on behalf of the industry. But, one of the main reasons I selected this business is Tony's work with the Mendota Area Chamber of Commerce's Operation Elf, where he donates free rides to hundreds of local children.
For more information on T2 Enterprises, visit the Facebook Pages for T2 Powerwashing and T2 Arabian Carriage Rides.
To nominate a local business in District 74 for a future highlight, click here.
2023 Legislative Survey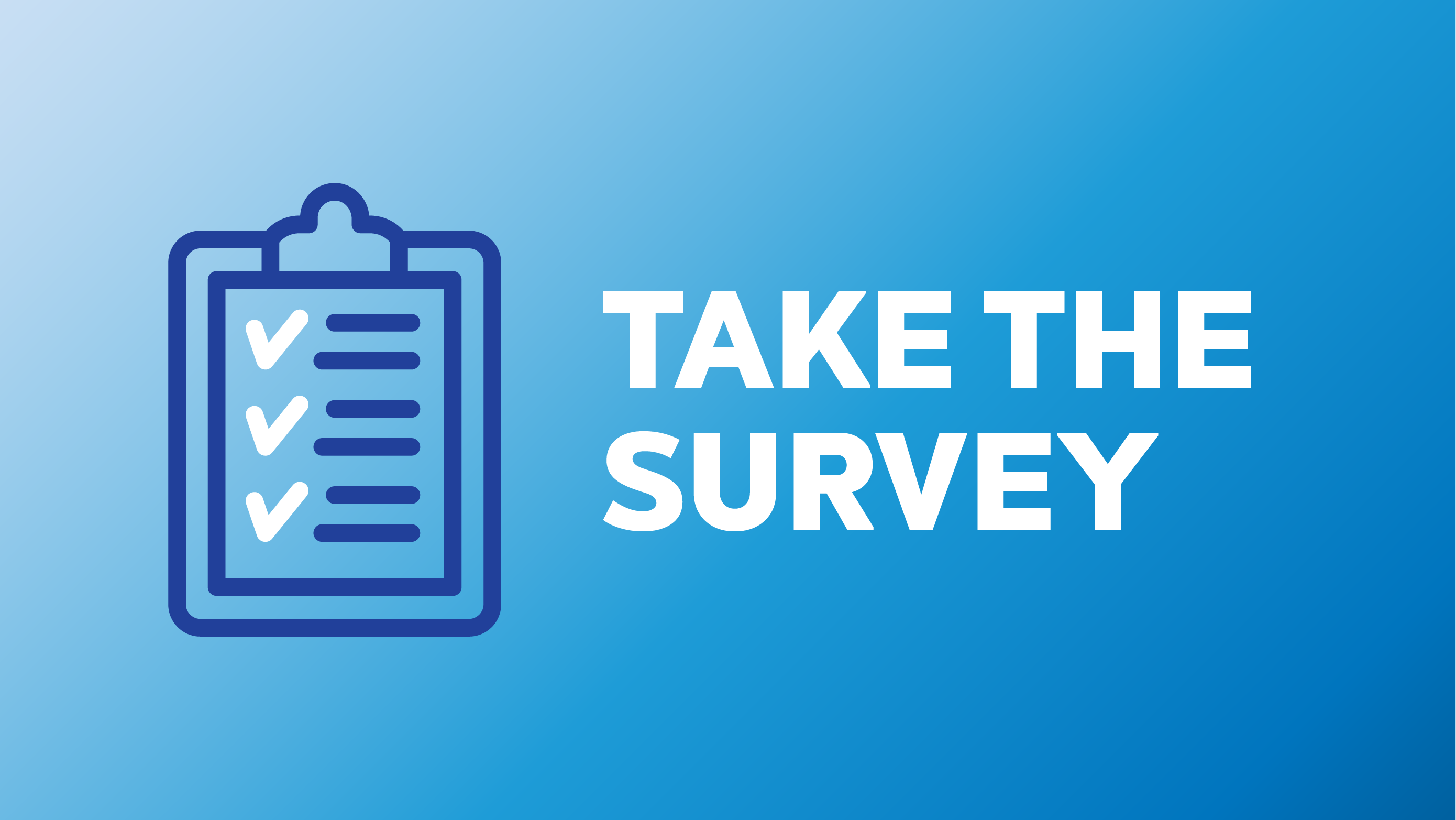 I want to hear from you!
I invite all constituents in District 74 to complete my 2023 Legislative Survey.
This survey is a tool for me to better understand the unique needs and challenges of District 74. The legislation that I work on should be a direct reflection of the issues my constituents are facing, and this survey will show me exactly what policy areas I should be focusing on.
The survey asks for general feedback on which issues are most important to you, as well as questions focused specifically around policy areas such as gun bans and tax increases.
To fill out the survey, click here.
Intern Highlight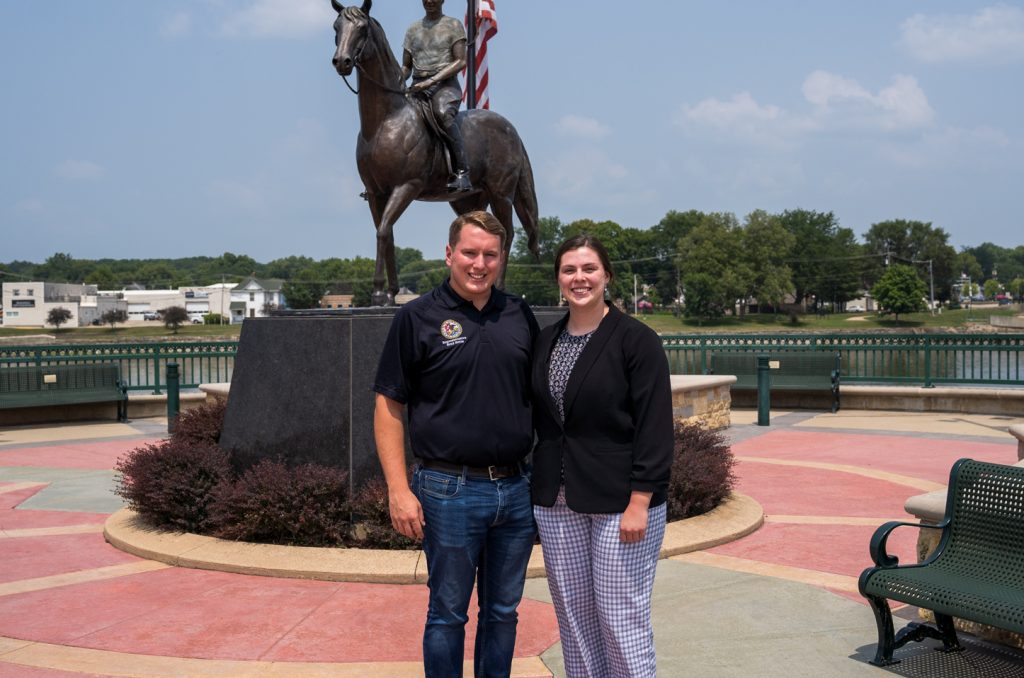 On one of her last days working with us for the summer, I want to highlight one of my interns, Jenae Bothe! Jenae will begin her Sophomore Year this fall at Washington University in St. Louis where she is studying political science and statistics.
Thank you for all of your hard work serving the people of the 74th District this summer Jenae!
Keep Up to Date
Click here to visit my website. There you can contact my office, see what legislation I am working on, and more.
Click here to "like" me on Facebook for more frequent updates.
I will continue to update you via this e-newsletter to keep you up to date on my efforts to pass bills in Springfield and serve you in the district.