Summer Tour Updates
Weeks 10 & 11 of my Summer Tour have been packed with community outreach, coffee & conversation, traveling office hours, and more. Here is a summary of everywhere I've been the last two weeks.
Local Tours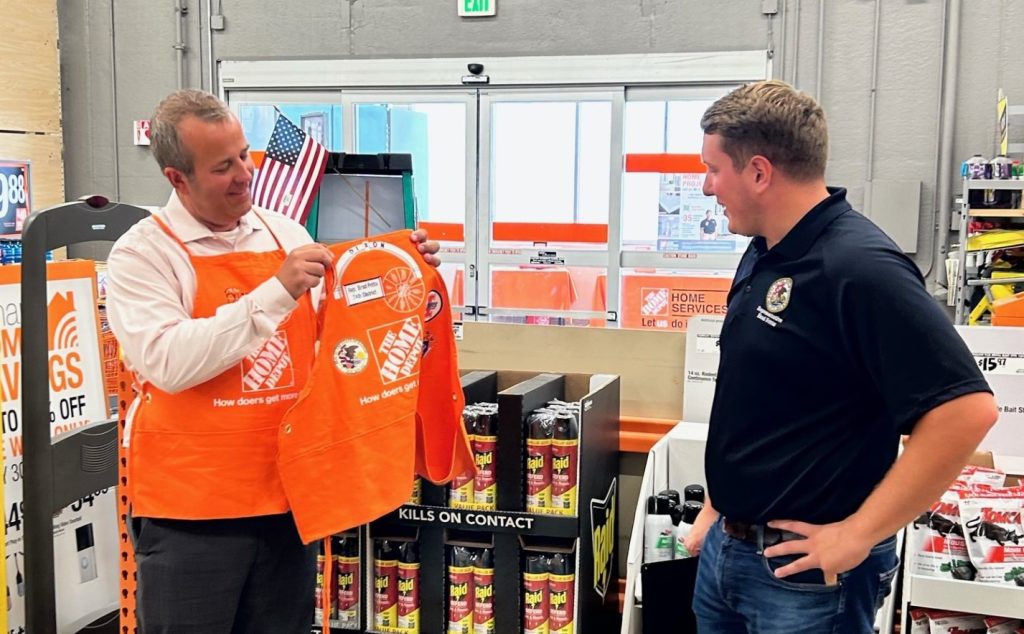 I stopped by The Home Depot in Peru for a tour of their store and to speak with their employees. Not only was their staff friendly and excited to discuss their work, but they also made me this awesome personalized apron!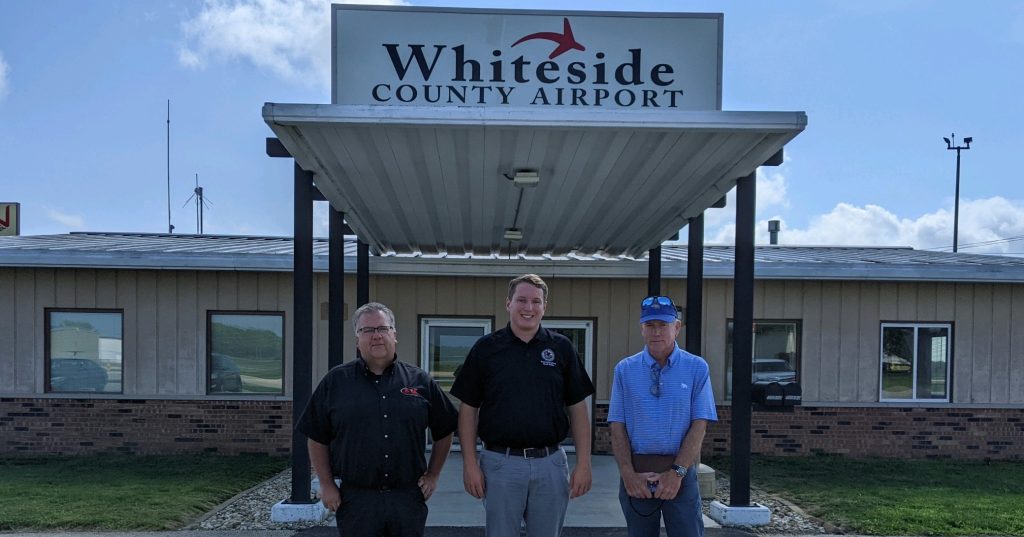 I had the chance to take a tour of the Whiteside County Airport where I learned more about their operations. Thank you for taking the time to speak with me about this important facility!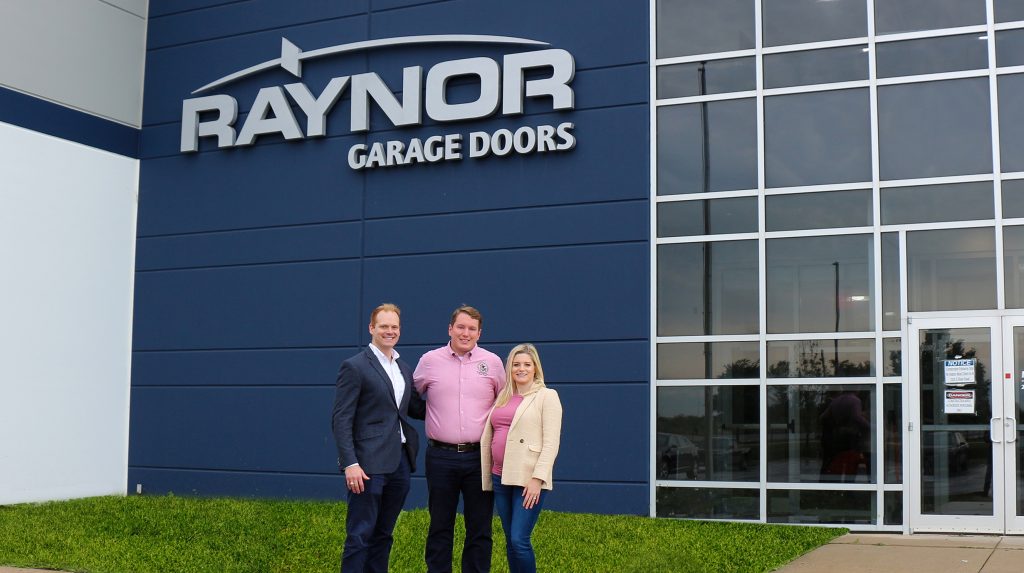 Today I toured the Raynor Garage Doors Corporate Drive Campus to learn more about their business and how they continue to innovate in this industry. Their continued expansion and investment in the Dixon area drive much-needed growth in our local economy!
Coffee & Conversation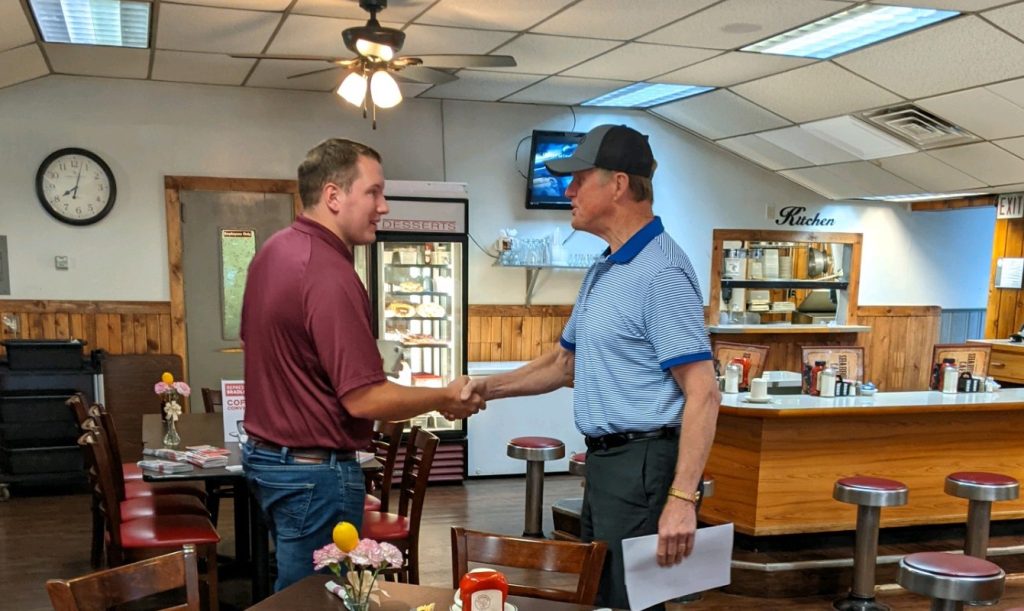 Thank you to everyone who stopped by Shabbona Cafe last Tuesday for my Coffee & Conversation event! It was great to see such a strong turnout of constituents who had questions, concerns, or just wanted to talk over a fresh cup of coffee.
Traveling Office Hours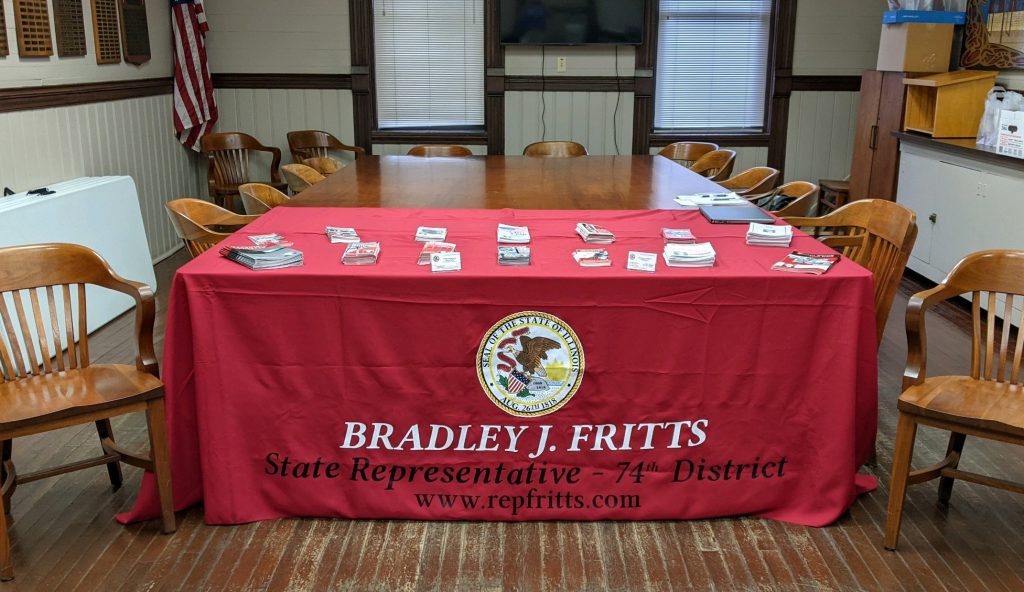 This week, my office hosted Traveling Office Hours in Sterling and Rock Falls.
Local Fairs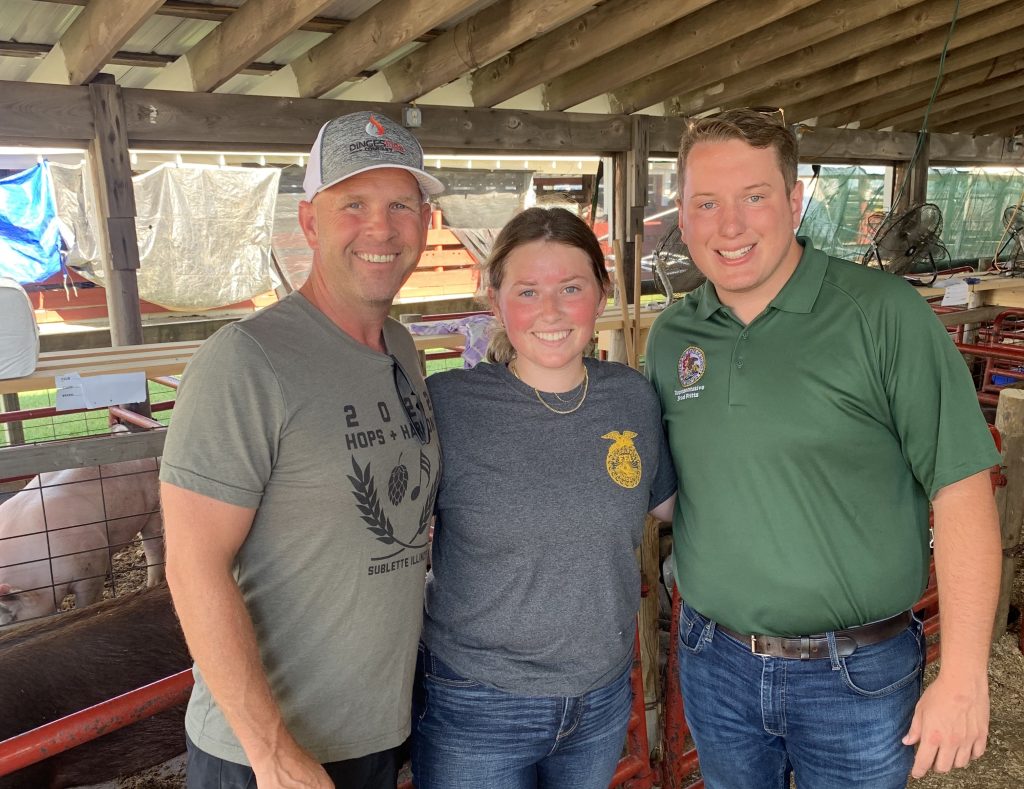 I had a blast at the Lee County Fair! There's nothing better than a fun night with the great people in our community.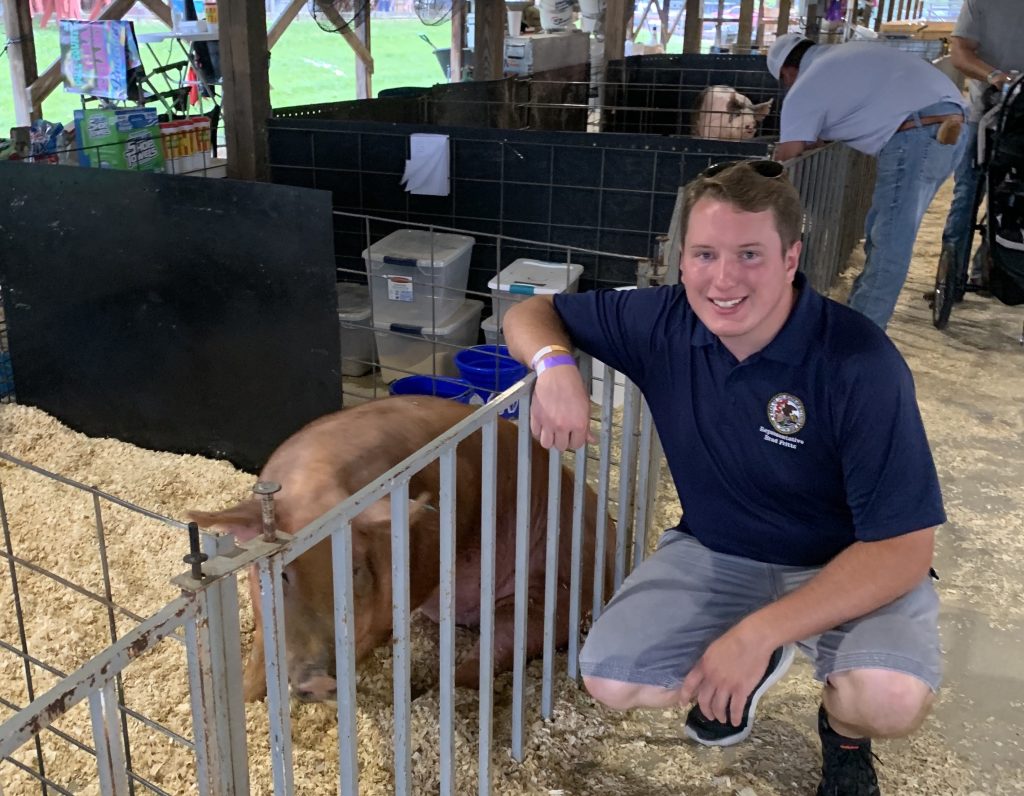 I also had a chance to enjoy the Ogle County Fair! It was a great time to speak with members of our community and to enjoy all this fair had to offer.
Summer Tour Upcoming Events
The 2023 Summer Tour has been such a great success! I am thrilled to continue making my way into almost every town, village, and city in District 74. As an elected official, it is my responsibility to not only make myself available to my constituents but to understand every corner of the district that I represent.
Here are the remaining upcoming events in my Summer Tour:
AUGUST 23 – Traveling Office Hours
Earlville City Hall – 210 W. Railroad St. (9:30 AM-10:30 AM)
Waterman Village Hall – 215 W. Adams St. (11:30 AM-12:30 PM)
Shabbona Village Hall – 308 E. Comanche Ave. (1:30 PM-2:30 PM)
AUGUST 30 – Coffee & Conversation
Amboy Family Restaurant – 211 E Main St. (8:00 AM-10:00 AM)
I look forward to meeting with as many of my constituents as possible this summer, all while spending time at local establishments in an effort to better learn the needs and struggles of the district.
To view the full schedule of events, click here.
Statement on IL Supreme Court Gun Ban Ruling
Today's Supreme Court ruling comes as no surprise. As elected officials, we take an oath to protect and defend our Constitution. It is disappointing to see some officials put political ideology ahead of that promise. Instead of ruling on the question of law at hand, the majority opinion is hiding behind a procedural ruling that does not address the constitutional violations present in this legislation.
The second amendment is clear: the right to keep and bear arms shall not be infringed. This legislation severely restricts the rights and freedoms we are granted as citizens of the United States in our Constitution. I am confident that the United States Supreme Court will ultimately overturn this law and protect law-abiding gun owners in our state.
Edgar Fellows
This week, I had the honor of joining the 2023 class of Edgar Fellows at the Executive Leadership Training Event held at the University of Illinois Urbana-Champaign. The Edgar Fellows Program was founded in 2012 by former Illinois Governor Jim Edgar with the purpose of promoting bipartisan public policy in all levels of Illinois government.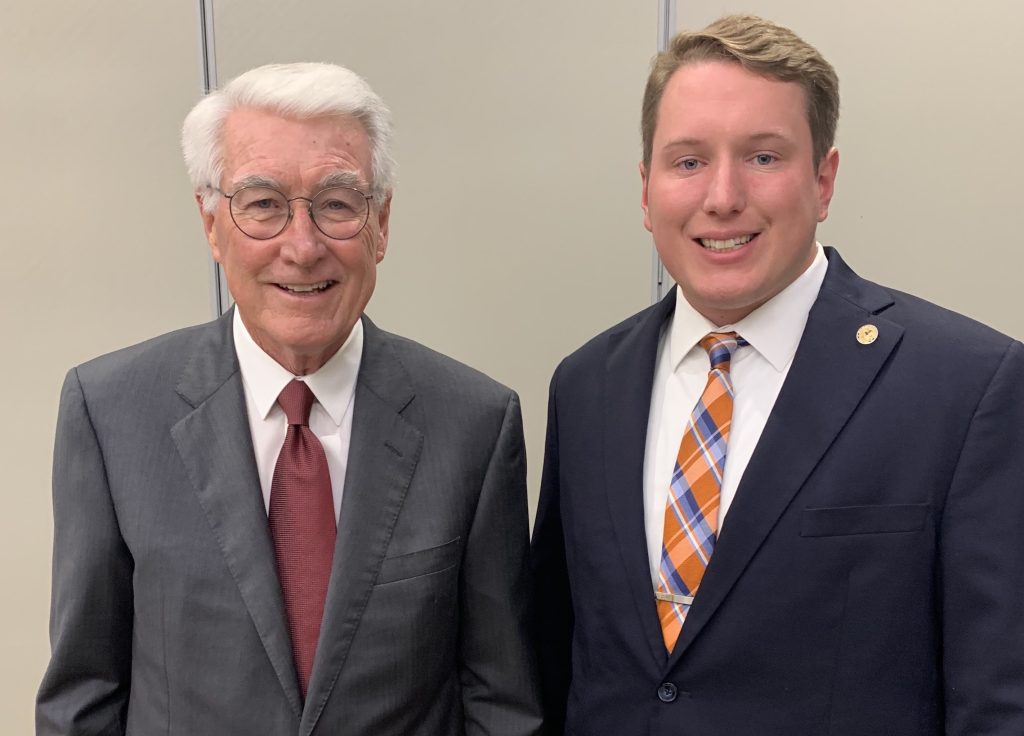 Government is a team sport that requires constant collaboration and compromise with legislators on both sides of the aisle. Jim Edgar exemplified those ideals through his work as Illinois Governor and has built this incredible program to ensure the next generation of leaders continue to promote bipartisan cooperation.
The program offered informational seminars and discussions hosted by industry leaders and allowed legislators from across the state to come together and discuss how we can address the problems our constituents are facing. I am thankful for this opportunity to learn and grow as a legislator in order to best serve the people of my district.
Intern Highlight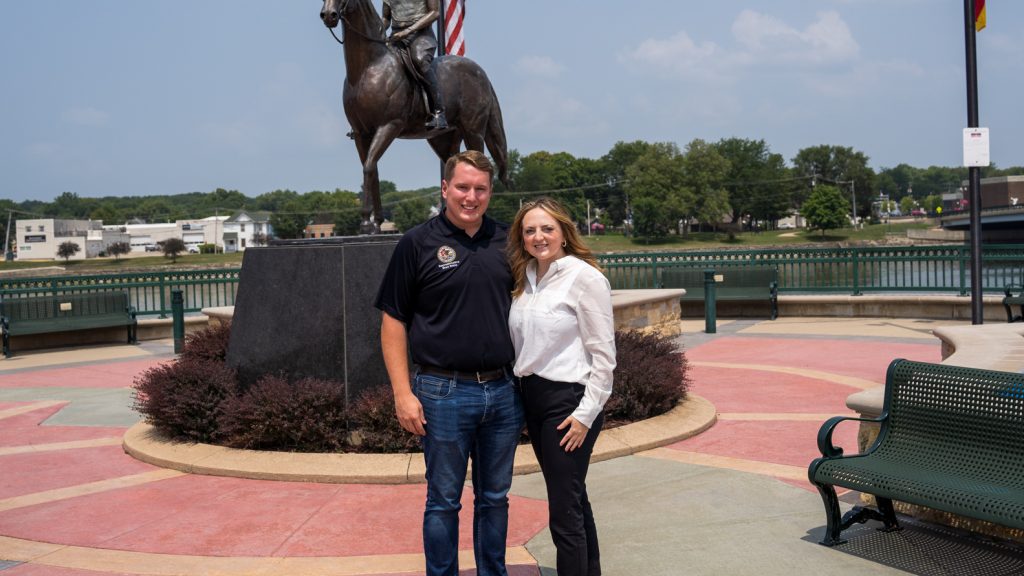 I want to highlight one of my summer interns, Isabelle Lindenmeyer! Isabelle just finished working with us and is now heading back to school for her Senior Year at Illinois State University where she is studying political science.
Thank you for all of your hard work serving the people of the 74th District this summer Isabelle!
2023 Legislative Survey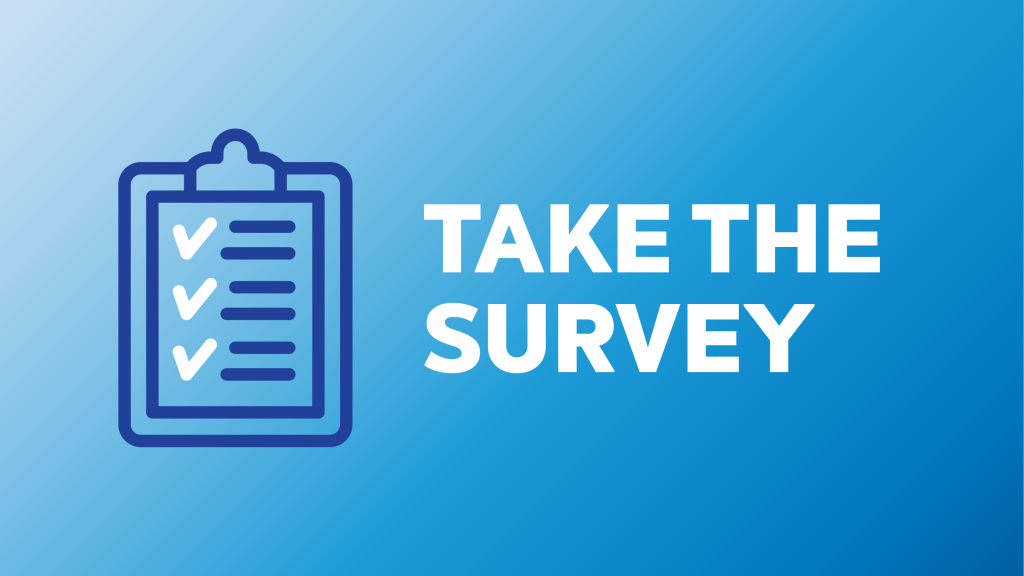 I want to hear from you!
I invite all constituents in District 74 to complete my 2023 Legislative Survey.
This survey is a tool for me to better understand the unique needs and challenges of District 74. The legislation that I work on should be a direct reflection of the issues my constituents are facing, and this survey will show me exactly what policy areas I should be focusing on.
The survey asks for general feedback on which issues are most important to you, as well as questions focused specifically around policy areas such as gun bans and tax increases.
To fill out the survey, click here.
Keep Up to Date
Click here to visit my website. There you can contact my office, see what legislation I am working on, and more.
Click here to "like" me on Facebook for more frequent updates.
I will continue to update you via this e-newsletter to keep you up to date on my efforts to pass bills in Springfield and serve you in the district.