End of 2023 Summer Tour

I want to extend a heartfelt thank you to everyone who attended one of my 2023 Summer Tour events. Each person I spoke with has given me a new perspective on what I can do to best represent our community.
Here is an overview of my 2023 Summer Tour by the numbers:
12 Traveling Office Hour Events
6 Coffee & Conversation Events
15 Local Official Meetings
5 Ribbon Cuttings
10 Local Events
20 Business and Facility Tours
At the beginning of the summer I made a promise that I would visit every town, village, and city in District 74, and I am proud to say that I delivered on that promise.
Community Outreach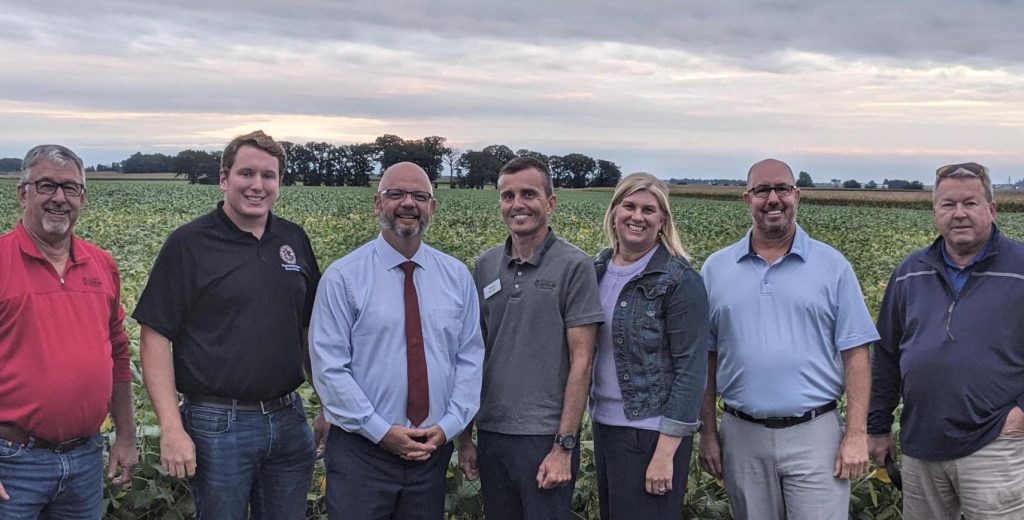 Last week, I had the honor of attending a dinner hosted by the Illinois Soybean Association. It was a great chance to meet with other legislators and advocates who are dedicated to the growth of this critical industry!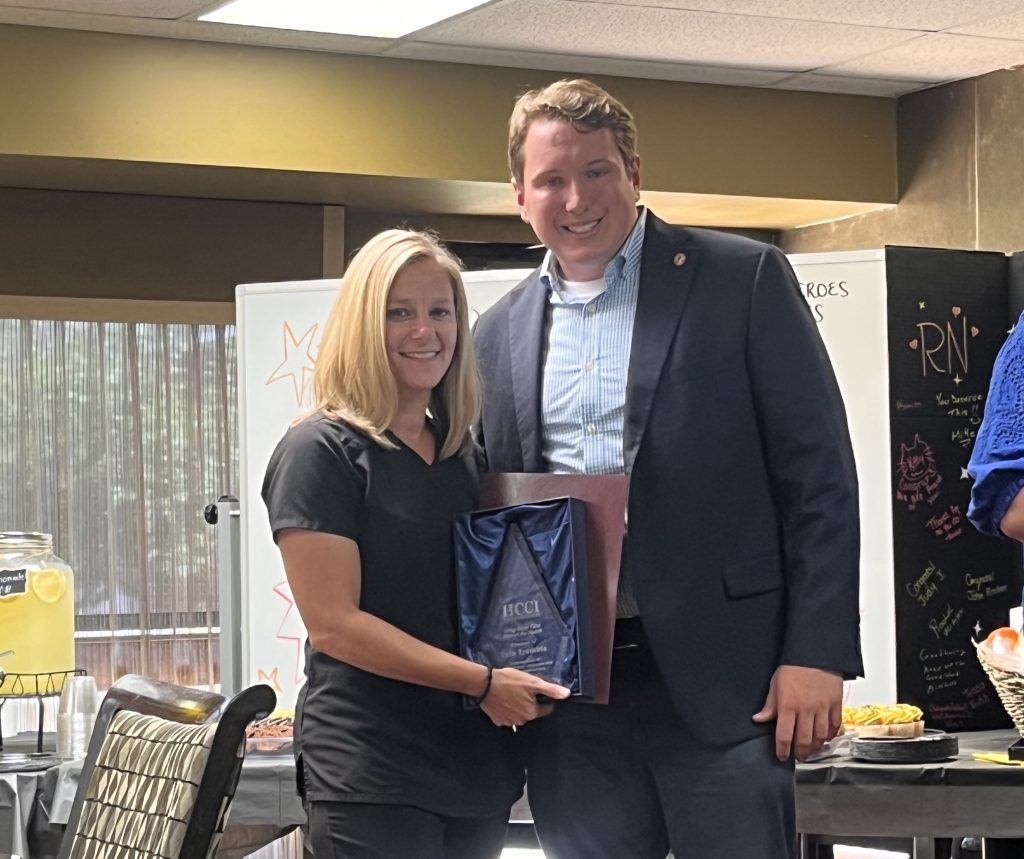 It was an honor to present the Health Care Council of Illinois' Long-Term Care Hero of the Month award for the month of August to our very own District 74 nurse, Erin Tremble!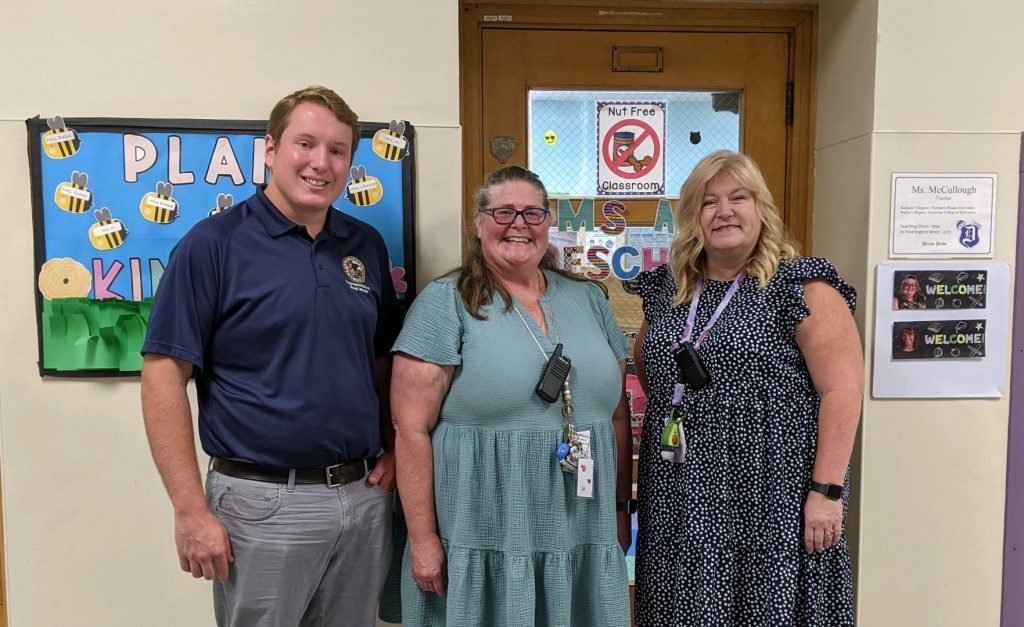 I toured the Preschool For All Program held at the Washington School in Dixon. This is a great effort to provide excellent early education to children in our community!
Mayor Roundtable Event
Last Friday, I hosted a local officials roundtable event at my district office in Dixon. Local officials, such as mayors or city council members, were present from the following municipalities:
Amboy
Dixon
Hillcrest
Lee
Morrison
Paw Paw
Rock Falls
Shabbona
Sterling
Waterman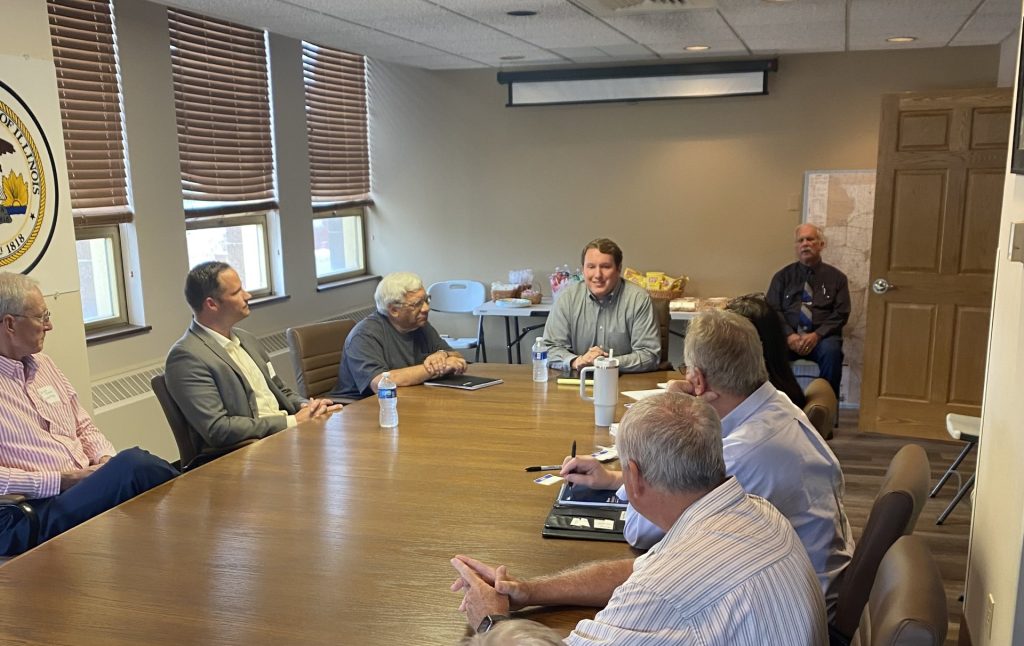 As elected officials in rural Illinois, it's long past due for us to work together. Our communities are all unique, but we often face the same challenges. Deteriorating infrastructure, limited access to grocery stores, neglected property, and economic development are consistent problems for the entire region.
I hosted this event so that local officials could share ideas with one another about what solutions have worked for them, as well as a way for them to inform me on what issues I need to address in Springfield.
Hunter Safety Course
As hunting season approaches, it's important we remember the important safety practices necessary to keep ourselves, and others safe this season.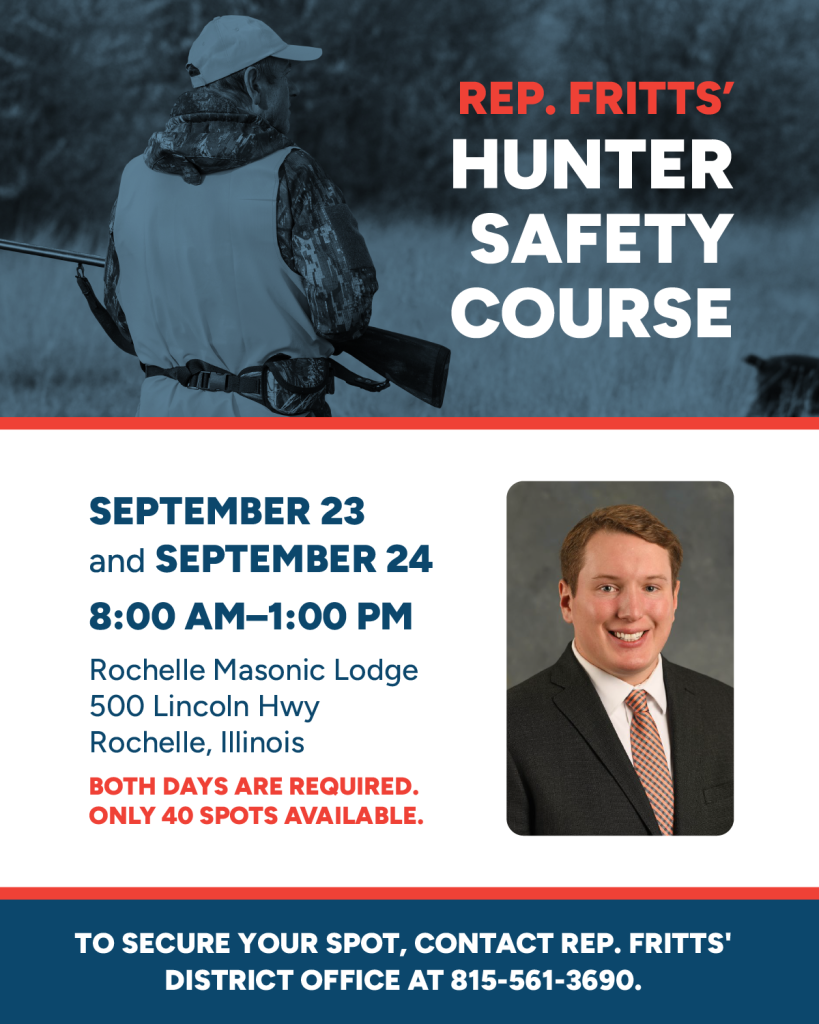 *Reservations are required! Please contact my district office at 815-561-3690 to sign up for this course.
Honoring 9/11 Heroes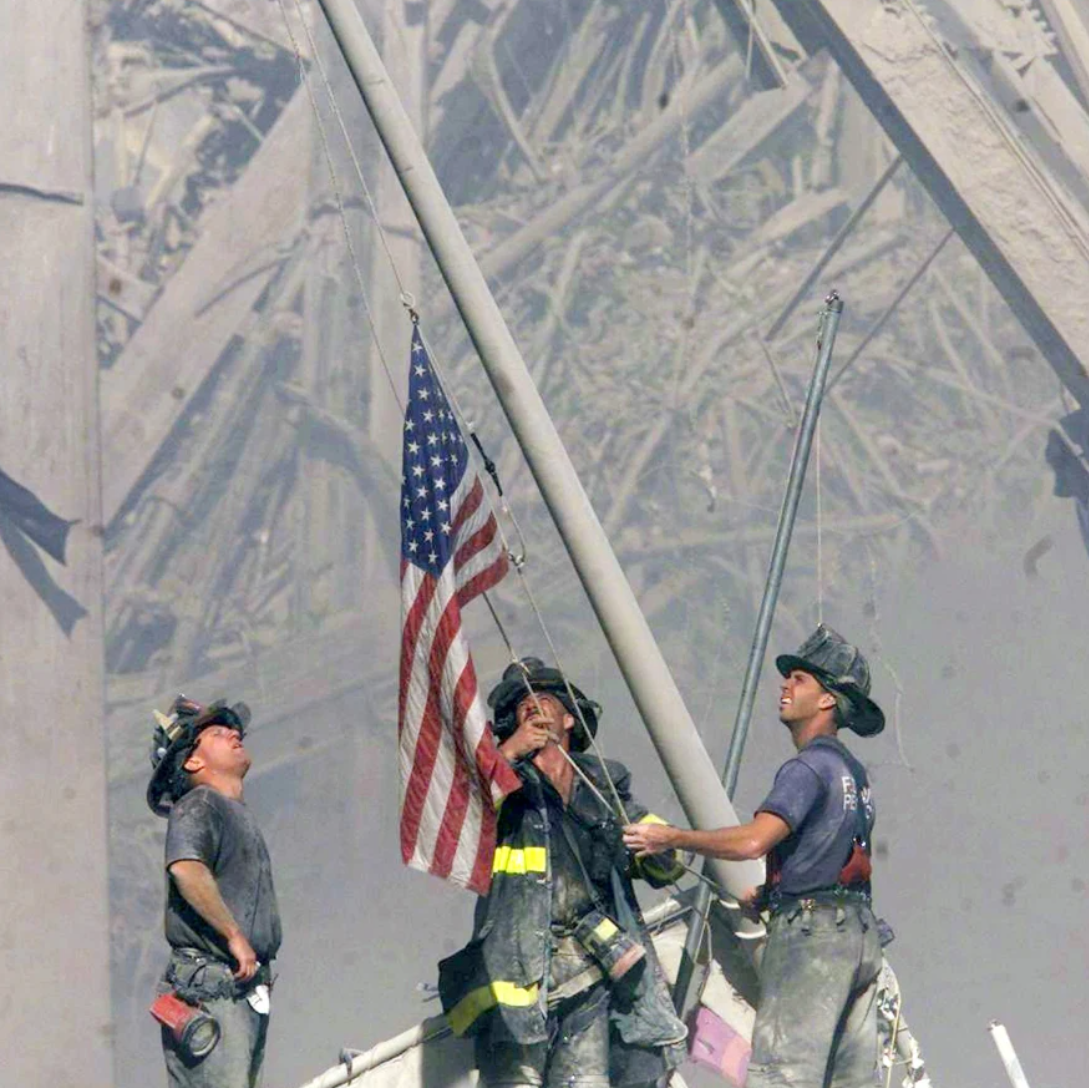 On September 11th, 2001 our nation watched in horror as nearly 3,000 of our fellow Americans died in a coordinated terrorist attack on our country. Buildings that once stood as symbols of our American values of patriotism and independence came crashing down, taking the lives of innocent men, women, and children with them.
Amidst the chaos and destruction, patriots from every corner of the country responded with courage and strength. Thank you to every first responder who answered the call and ran to help their fellow Americans.
We will never forget!
2023 Legislative Survey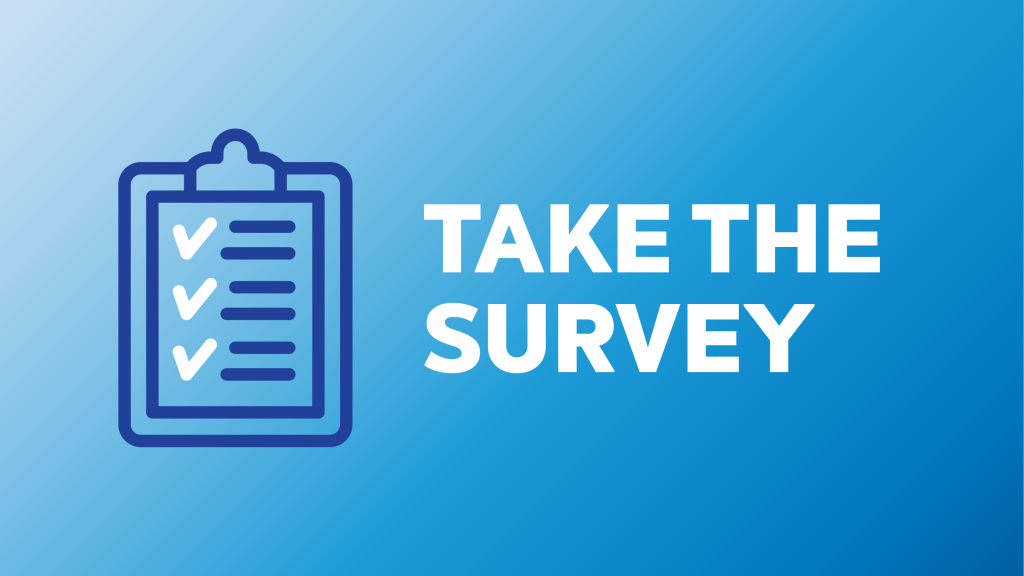 I want to hear from you!
I invite all constituents in District 74 to complete my 2023 Legislative Survey.
This survey is a tool for me to better understand the unique needs and challenges of District 74. The legislation that I work on should be a direct reflection of the issues my constituents are facing, and this survey will show me exactly what policy areas I should be focusing on.
The survey asks for general feedback on which issues are most important to you, as well as questions focused specifically around policy areas such as gun bans and tax increases.
To fill out the survey, click here.
Keep Up to Date
Click here to visit my website. There you can contact my office, see what legislation I am working on, and more.
Click here to "like" me on Facebook for more frequent updates.
I will continue to update you via this e-newsletter to keep you up to date on my efforts to pass bills in Springfield and serve you in the district.