Veto Session Recap
Last week, we concluded our Fall legislative veto session. I was hopeful that we would tackle three critical issues during this two week session: a bipartisan bill to end the nuclear energy moratorium, a solution for farm mutual insurance policyholders, and the Invest in Kids Scholarship program.
Starting with the positive, I was thrilled that we were able to pass two bipartisan bills that will help the people of Illinois. The first ended the moratorium on nuclear energy in Illinois, which will provide safe, cheap, and reliable energy for decades. The second was a bill that fixed critical issues to ensure policyholders who are insured through farm mutual insurance are covered, which will help our farming communities. Failing to address these issues would have resulted in over 50,000 Illinoisans going uninsured. I am thankful that we were able to quickly secure a solution on this issue.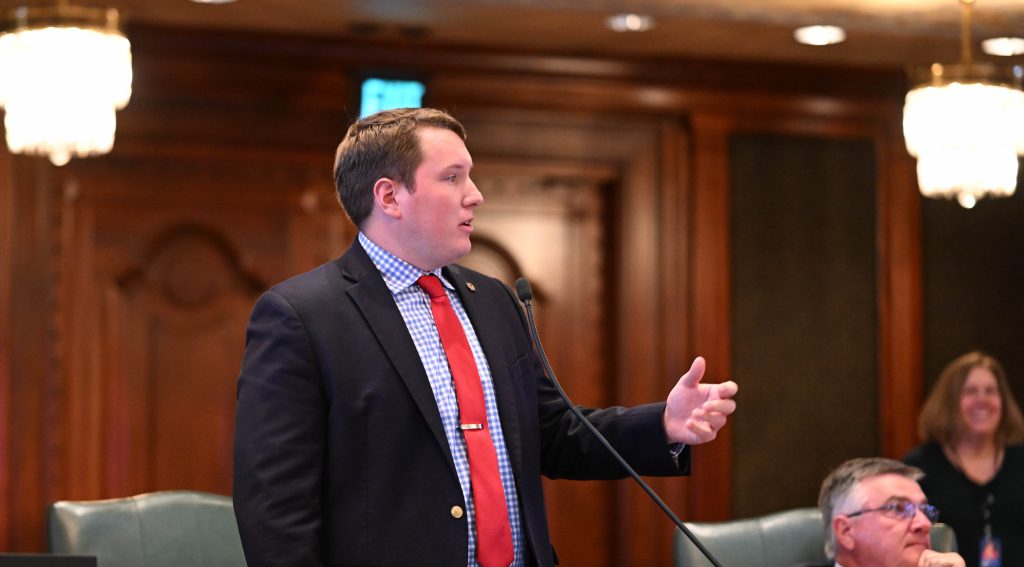 However, I was incredibly disappointed that the Invest in Kids Scholarship Program was not even called for a vote. Invest in Kids is a scholarship program that benefits low-income children by providing them with scholarships to private schools. Nearly 10,000 students currently utilize this program. Because of a provision in the initial legislation, the funding for this program has a 'sunset date' at the end of this year, meaning that without action from the General Assembly the scholarship program will end. Unfortunately, the Speaker chose not to call this bill for a vote which means that the Invest in Kids Act will end with the new year and nearly 10,000 children will lose their scholarships.
These past two weeks I had the chance to speak with many of the children who utilize this program, as hundreds of Invest in Kids students visited Springfield. Their chants to "Save their Scholarship" and to "Call the Vote" could be heard every single day on the chamber floor. I am so disappointed by my colleagues who chose to put political wants over the needs of children in low-income households who are trying to receive a better education.
Rx Drop Off Drive
In partnership with the Sauk Valley Chamber of Commerce, the Illinois State Police, and the Sterling Police Department, join us to safely discard any unwanted or expired prescription medications. This is a "no questions asked" event so please bring any drugs to ensure they do not end up harming our communities.
Date: Saturday, December 9th
Time: 9:00 am to 11:00 am
Location: Sauk Valley Chamber of Commerce Parking Lot
211 Locust Street, Sterling
I hope to see you there!
October Local Business Highlight
For my October 2023 local business highlight, I chose to highlight Kozmic Salon in Ashton because of their dedication to being active within the Ashton community. They participate in the Ashton Fall Festival and Ashton Christmas Walk, as well as giving discounts on haircuts to children when they go back to school in the fall.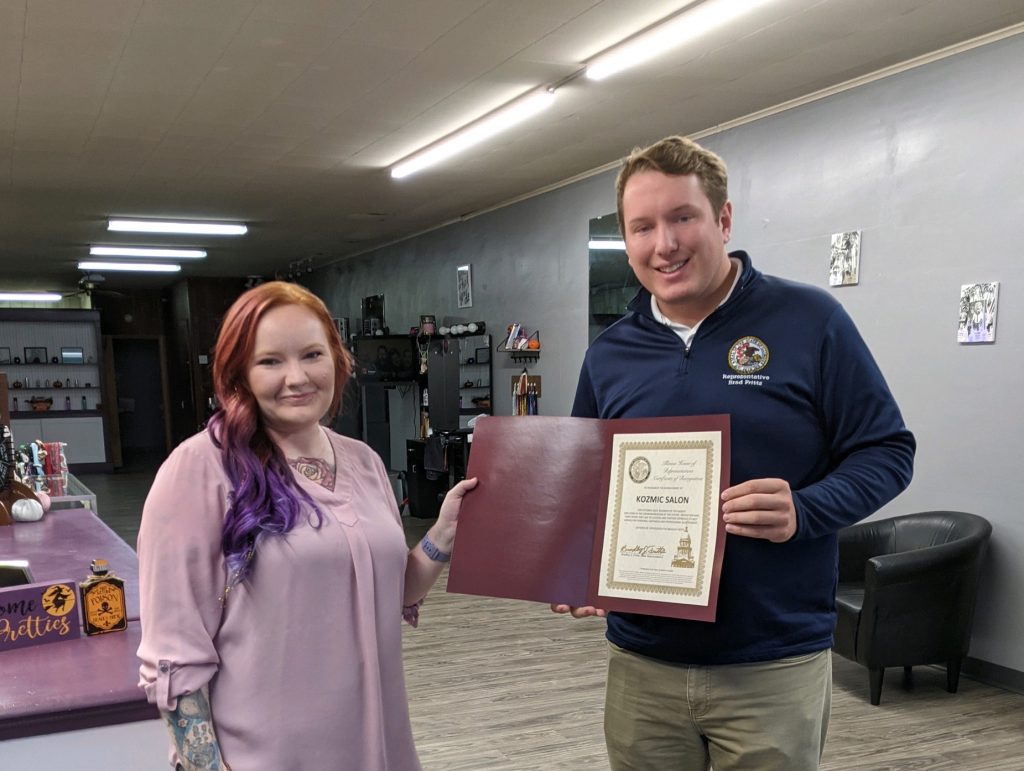 Kozmic Salon was founded by Kelsey Kutz in 2020. A South Dakota native, Kelsey specializes in hair color and enjoys being creative while helping customers find their own unique style.
Kelsey is also known for her excellent customer service and positive attitude. I really appreciate that she brings positivity and kindness to the Ashton community because that's something we could all use a little more of.
Kozmic Salon is located at 813 Main Street in Ashton. The salon is open Wednesday through Friday 10am to 4pm and Saturday from 11am to 3pm and in the evenings by appointment. For more information or to book an appointment, email KozmicSalon@gmail.com or call 815-414-6620.
To nominate a local business in District 74 for a future highlight, click here.
Community Outreach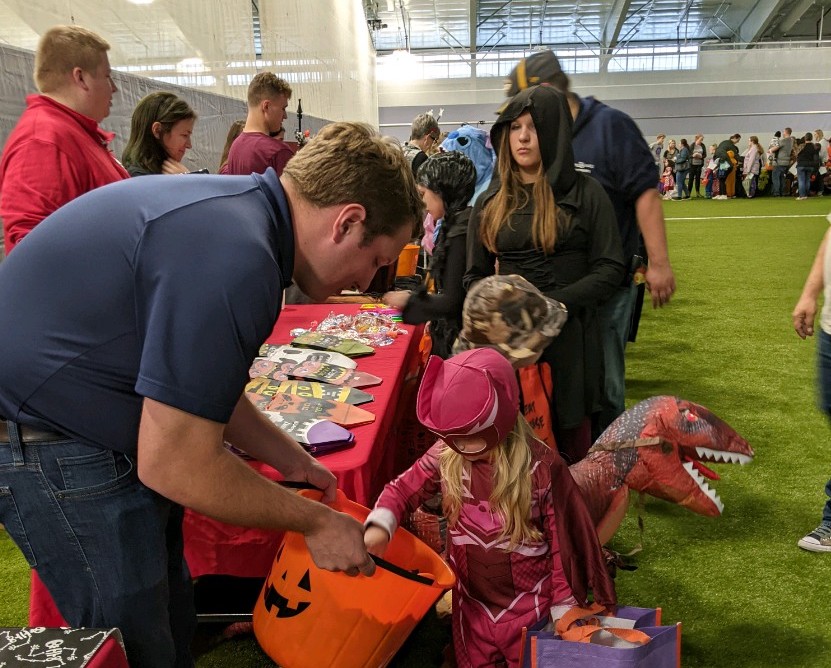 I had a great time celebrating Halloween! The Trick or Treat Safe House in Rochelle and Biz Boo in Rock Falls were both a big hit. It was such a blast to see all the fun and creative costumes this year!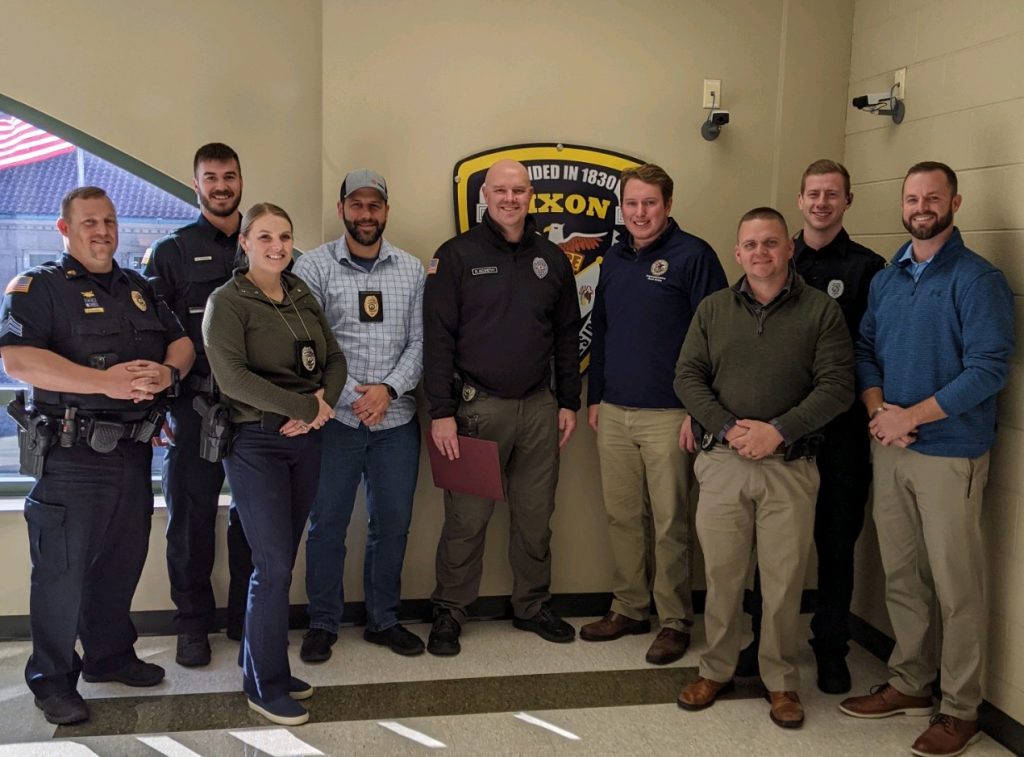 Last week I visited the Dixon, Illinois Police Department where I presented Officer McWethy with a certificate of sympathy for the loss of his K-9 dog, Officer Hery. K-9 dogs provide invaluable services to protect our community and I was honored to present this certificate to commemorate the sacrifices made by Hery.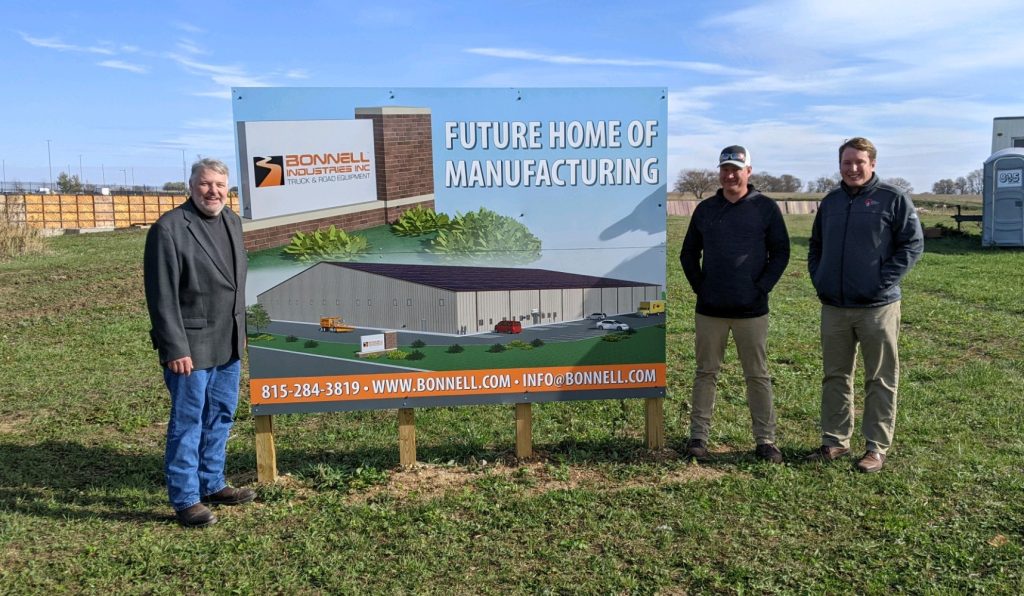 I recently spoke with Bonnell Industries in Dixon while they showed me the land for their new manufacturing facility. It was great to see this local business expand their operations and add more manufacturing jobs to our community!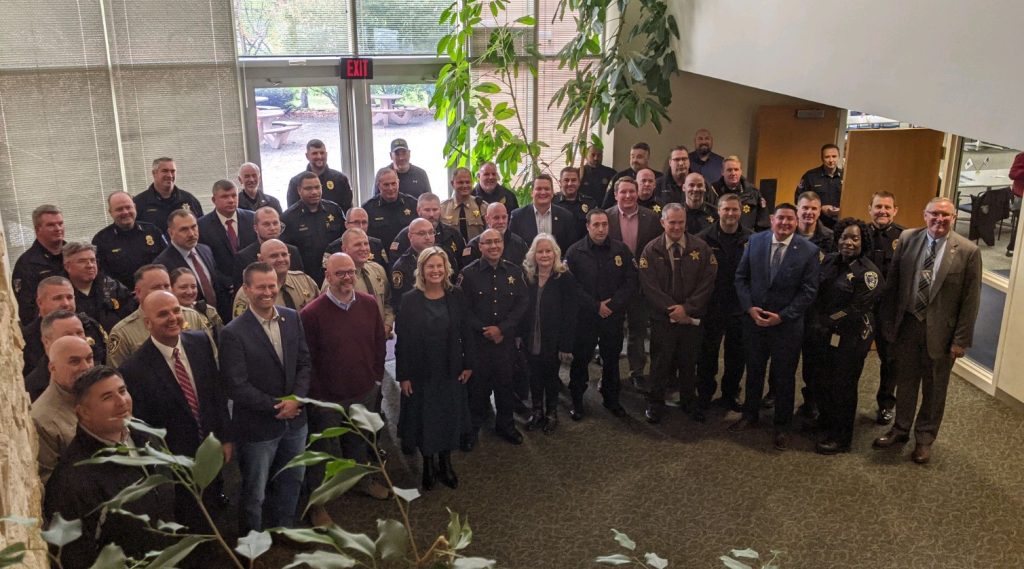 I was able to attend the Northwest Illinois Law Enforcement Legislative Luncheon in Freeport. It was an honor to listen to these brave men and women who put their lives on the line each and every day. I will always stand behind law enforcement and continue advocating for them down in Springfield!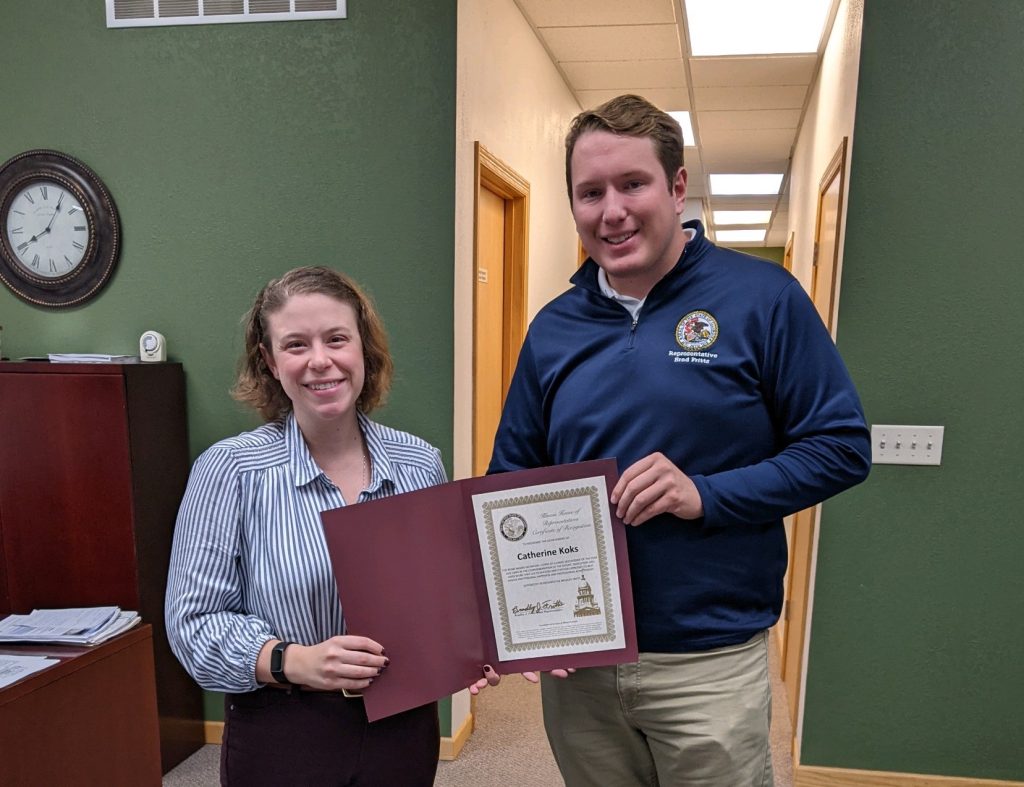 Congratulations to Ashton Village Clerk Catherine Koks who was awarded Rookie of the Year by the Municipal Clerks of Illinois! Thank you for all of your hard work and dedication to our community.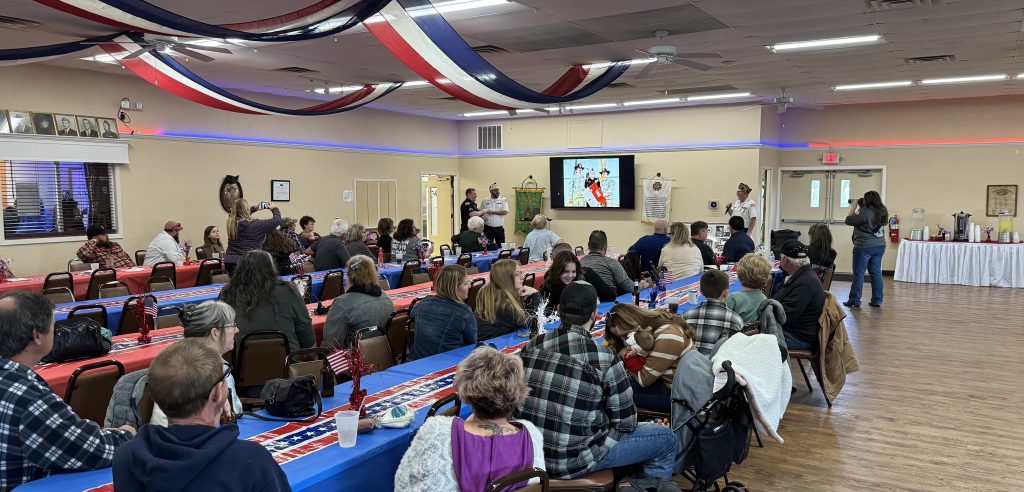 This Veteran's Day weekend, I spent time honoring the sacrifices made by the men and women who fight for our nation. I attended the Rochelle Veteran's Breakfast, the Dixon Veterans Day Ceremony, and I celebrated the 100 year anniversary of the Dixon VFW. Thank you to all of our veterans!
2023 Legislative Survey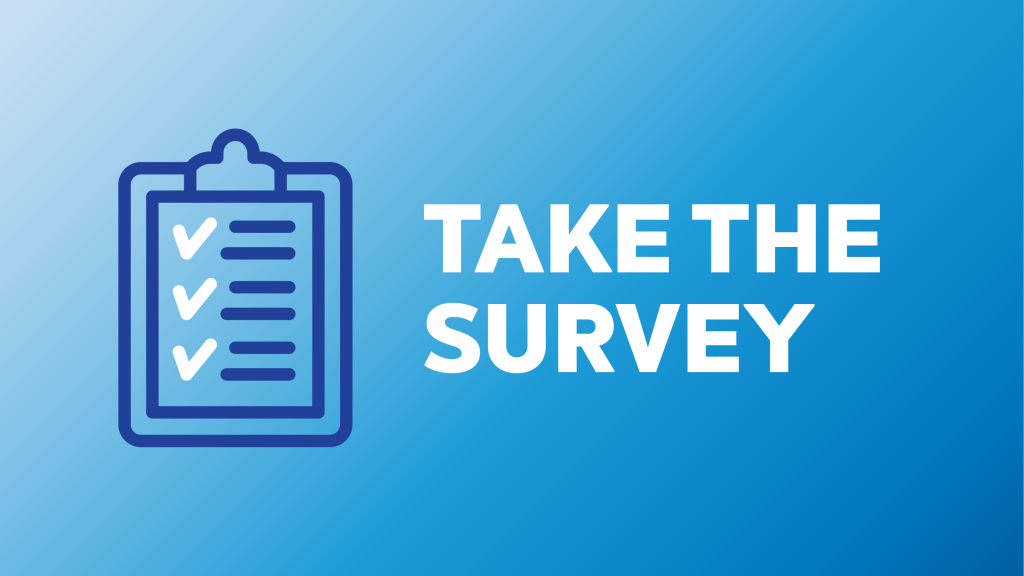 I want to hear from you!
I invite all constituents in District 74 to complete my 2023 Legislative Survey.
This survey is a tool for me to better understand the unique needs and challenges of District 74. The legislation that I work on should be a direct reflection of the issues my constituents are facing, and this survey will show me exactly what policy areas I should be focusing on.
The survey asks for general feedback on which issues are most important to you, as well as questions focused specifically around policy areas such as gun bans and tax increases.
To fill out the survey, click here.
Keep Up to Date
Click here to visit my website. There you can contact my office, see what legislation I am working on, and more.
Click here to "like" me on Facebook for more frequent updates.
I will continue to update you via this e-newsletter to keep you up to date on my efforts to pass bills in Springfield and serve you in the district.
Talk to you soon,
State Representative Bradley Fritts